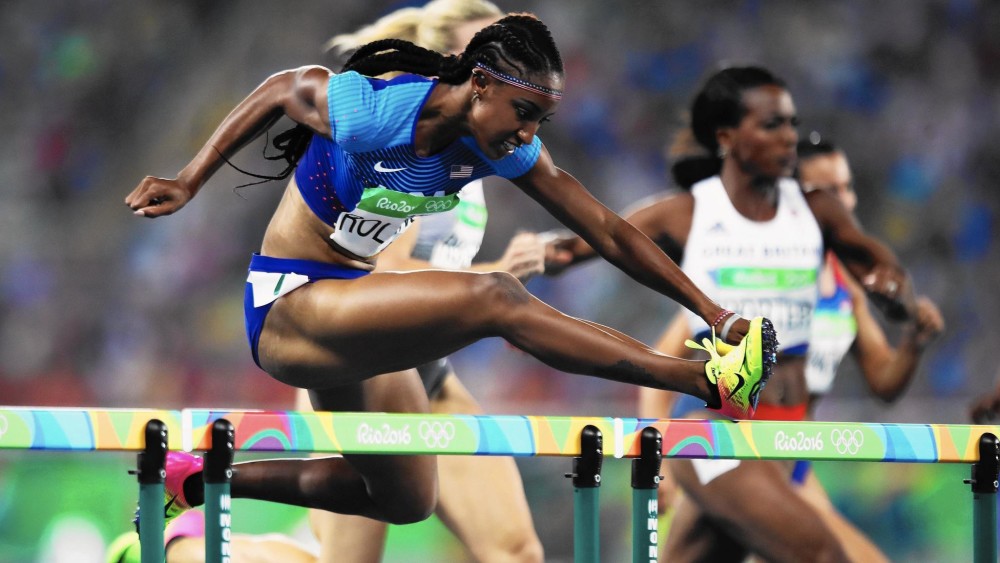 RIO DE JANEIRO – In a move that shocked North American viewers, NBC interrupted a tremendous stream of commercial advertising Tuesday night to show a preliminary round of the women's 100-meter hurdles.
Everything was going smoothly: Carrie Underwood had just belted out the same insufferable "Ooohhhh, Sunday night!" that Olympic fans had seen several hundred times to that point. Next was Blake Shelton telling people about NASCAR. A Coke commercial was then expected to lead into Ryan Seacrest inexplicably talking for 30 seconds about Facebook Live and throwing it back to commercial for more Carrie Underwood.
However, instead of cutting to Seacrest, the cameras were directed into Olympic Stadium where eight women were in their starting blocks, prepared to reach the semifinal round in their 100-meter race.
Janet Martin, who had been watching the Olympics since day one, was bewildered. "I was all geared up to watch another commercial for that movie Sing and then someone was running? What am I even watching?" she wondered.
Added her husband Ted, "I was so used to the commercials, then a quick return to show the Rio logo and a reminder of who the top sponsors were, and then another commercial that I had no idea what to think when they showed a sporting event. It was deeply unsettling."
NBC spokespeople were not available for comment, as the majority of the company's employees were fired for the egregious offense.