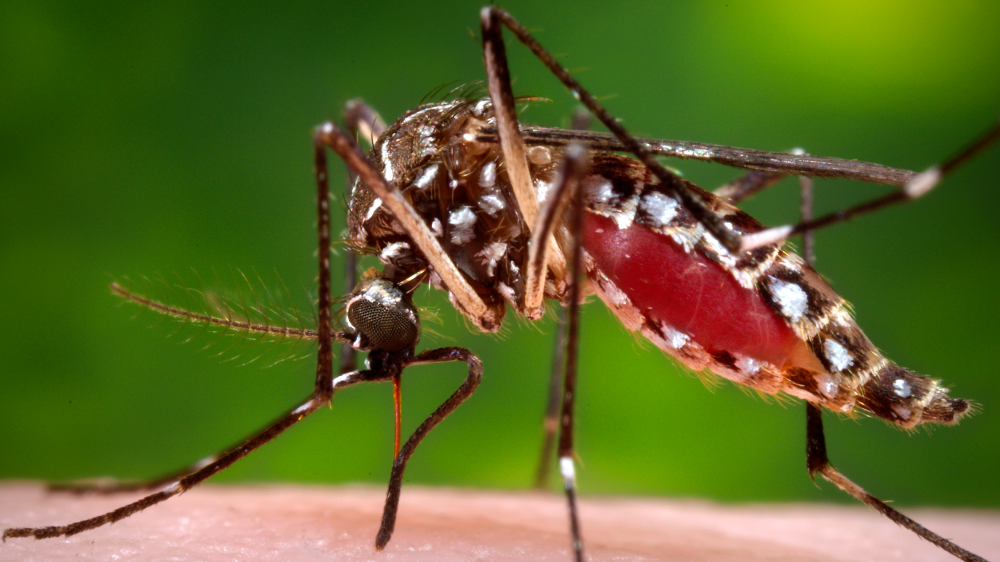 RIO DE JANEIRO – The Olympics are well-known for fostering peace, if only temporary, between people with longstanding feuds, but Rio may make history for uniting the most unlikely of populations: humans and mosquitoes.
Mosquitoes in Rio de Janeiro have come forward to make a peace offering to Zika-weary attendees, promising not to bite until after the closing ceremony of the 2016 Rio Olympic Games.
"We all thought you were just taunting us with that flame," said Matilde, a local mosquito who recently contracted the virus. "But it seems like [the Olympics] are a pretty big deal to you guys. There's no reason we can't hold off on feeding for a while."
The unprecedented move led Olympic officials to speculate on their reasons for standing down. Was it the ubiquitous cloud of bug spray? The disruption of their homes? The noise?
"We've been watching the Olympic coverage," said another mosquito, fighting back tears as she paced around the microphone. "And we've all been touched by the personal stories of the athletes. We had no idea Olympic competitors were so inspiring."
"By the third or fourth time we saw the guy with the lucky towel, we knew we had to do something."
Other mosquitoes have expressed similar sentiments. The story of 41-year-old gymnast Oksana Chusovitina resonated with Rio's oldest mosquito Albertina, 6 months. High schoolers took a shining to the journey of shirtless Tongan flag bearer Pita Taufatofua, once they made sure that shiny oil wasn't OFF!®. And perhaps no story hits closer to home than the redemption of decorated swimmer Michael Phelps.
"Much like Michael," mused Albertina, "mosquitoes know what it's like to have one's life nearly derailed by smoke."
Though the terms of the deal have not been disclosed, the International Olympic Committee acknowledged it will have to make some concessions to the mosquitoes for the deal to go through. These provisions are rumored to include a 60% reduction in insect repellent, a moratorium on slapping, and box seats for the closing ceremony.
"We'd love to be there for the extinguishing of that flame," Matilde said.
Meanwhile, the Olympic spirit remains so strong in Rio that the mosquitoes could voluntarily extend their ceasefire.
"In fact, we might just call it off until they finish cleaning this whole Olympic thing up," Matilde said. "How long could that take? A few days? A week?"
She paused. "If anything, we could stick to only biting the commentators."