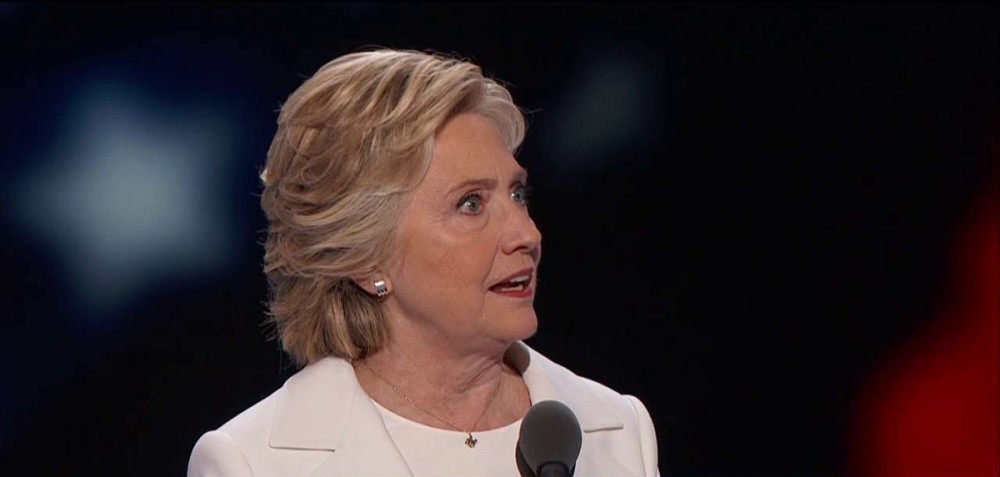 PHILADELPHIA – Pausing for more than ten seconds in the middle of her acceptance speech at the Democratic National Convention, presidential nominee Hillary Clinton suddenly realized she had left an insubordinate staffer's testicles locked in a vice before continuing with her remarks.
"Oh fuck," Clinton could be seen mouthing to herself, as reported by astute lip readers in the audience. "If someone doesn't get back there now, his nuts are going to explode in that thing."
Mrs. Clinton has been known to utilize methods like this to psych herself up for major speeches in the past, having branded her campaign symbol onto an aide's forehead before taking the stage with President Barack Obama for a campaign event earlier this month. But for the majority of her political career, the former First Lady, senator and Secretary of State has been keen to make examples of people.
"With his balls firmly and agonizingly clasped in that vice, begging to be released, I can promise you he'll think twice about making the coffee too strong again," said an unnamed source.
At press time, there was no sign of the staffer, but two severed fingers were found next to the campaign bus as part of an unrelated incident.