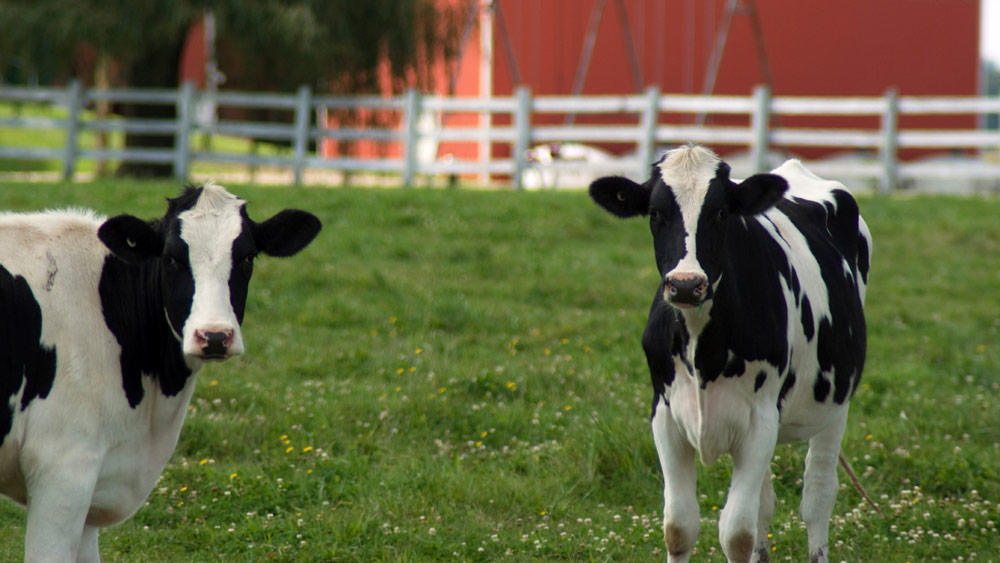 SAN FRANCISCO – Speaking this morning from their office in the Tenderloin neighborhood of San Francisco, the National Dairy Council announced today that new FDA guidelines on milk production were "udderly ridiculous" and would ultimately steer the industry in the wrong direction.
"I've herd a lot of bulloney, in my time, but nothing has come close to the beef I've got with these new regulations," wrote National Dairy Council President Jean Ragalie-Carr, adding that "it's medium rare to rare for us to disagree so strongly with FDA rulings, and we plan on grilling them on this decision until we know it's been well done."
The new guidelines, aimed at protecting consumers from a new virulent strain of the lethal mad cow disease, responsible for four Grade-A Prime deaths last year, would mean increased inspections and a higher standard of cleanliness on dairy farms across the country.
Despite the opposition from the Dairy Council, the FDA has refused to back down."We've milked these old guidelines for all they're worth, but now it's time to put a steak in the ground and take them out to pasture," the organization fired back in a statement.
"Frankly, these objections are bull," the statement added.