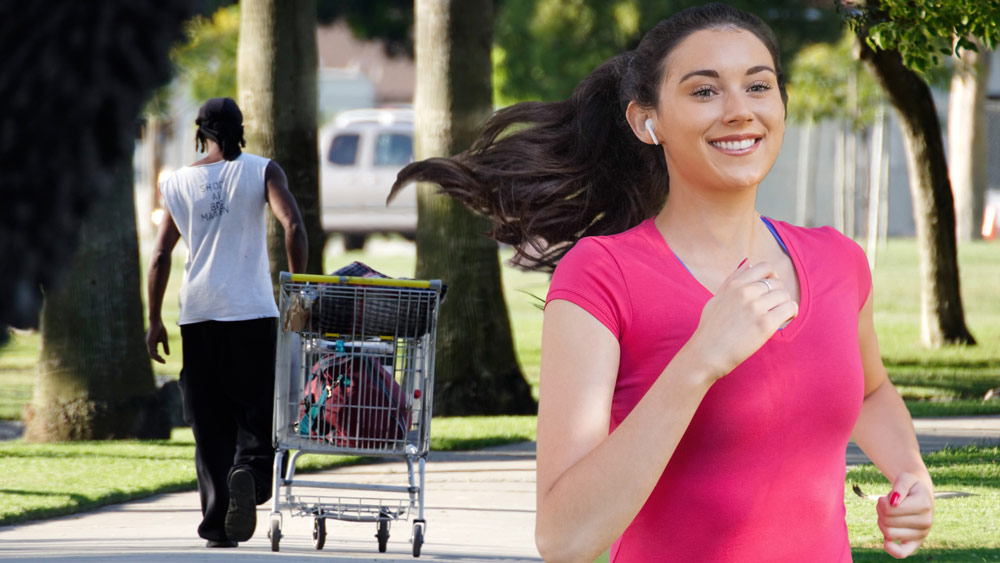 Just imagine: You're out in the park for a run. It's a beautiful sunny day, a bird flies by, you're finally hitting your stride…when suddenly you hear it: the fingernails-on-a-chalkboard sound of some gross homeless guy begging for your help.
With the new City Pulse line of headphones by Sonicast, you'll never need to worry about the distracting sounds of the urban destitute bothering you again. This latest offering from Sonicast has the smooth full bass and crystal-clear audio you'll need to drown out the cries of society's refuse as you make your way around the city. 
At $300, the headphones come in on the high end of the price spectrum, but along with their vagrant noise-blocking features, they also offer robust wireless options. "The NFC and Bluetooth pairing were a necessity for this product," said Kanye West, Sonicast's chief investor. "The last thing you want when you're out and about is some filthy street person grabbing you by the headphone wires."  
According to Sonicast, the City Pulse headphones will also pair with the company's recently announced City Sight sunglasses, specially designed to block out the unsettling images of any homeless you encounter.