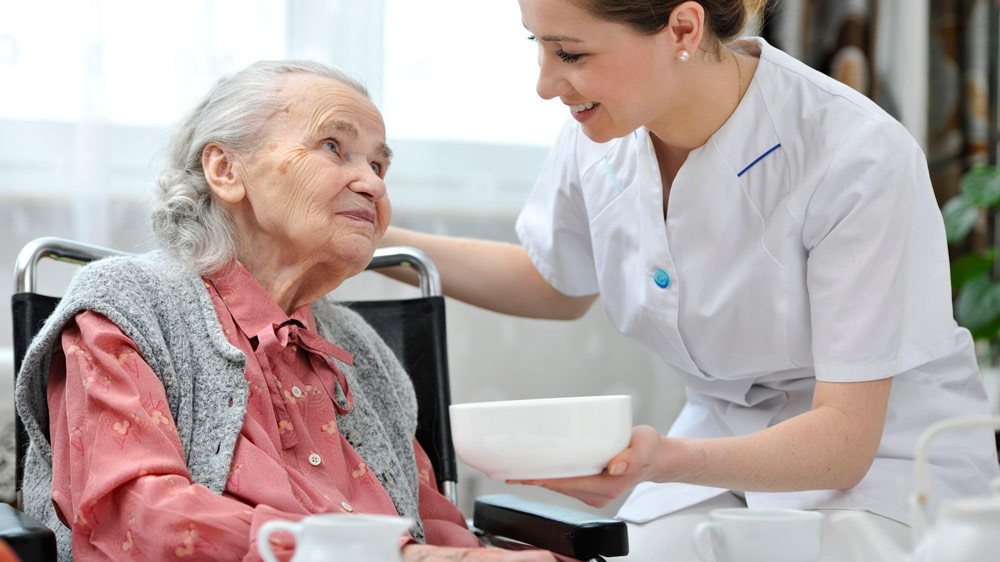 WOODBURY, Vt. – Woodbury Retirement Home's Alzheimer's Unit welcomed resident Nell Ashworth Tuesday for what she perceived to be her first day at the home, marking the 91st straight week of this spectacle.
"I can't believe how nice this place is! I'm gonna start living here?" asked an incredulous Ashworth, upon seeing the seating area in the main foyer and how each table had cupcakes laid out. "Sign me up!" she added, completely unaware that she signed herself in 26 months earlier.
Woodbury specializes in caring for those with special mental needs, and Ms. Ashworth is lucky to be in the home's care. However, the staff is beginning to grow weary of her theatrics.
Cheryl Newman, a nurse at Woodbury, has been at Ashworth's side for at least 100 of the "first day" episodes. "She has no idea how long she's been here, so every time we go for a walk to the entrance and turn around, she thinks she's walking in for the first time," Newman said. "It is kind of funny when you think about it."
As Newman and Ashworth embarked on their daily walk, they happened across Woodbury supervisor Howard Durbin. Ashworth and Durbin cordially exchanged pleasantries, including a cheerful "Nice to meet you" for the 633rd time.
At press time, Ashworth was being shown into her room and heard exclaiming "How did all of my things get here?!"