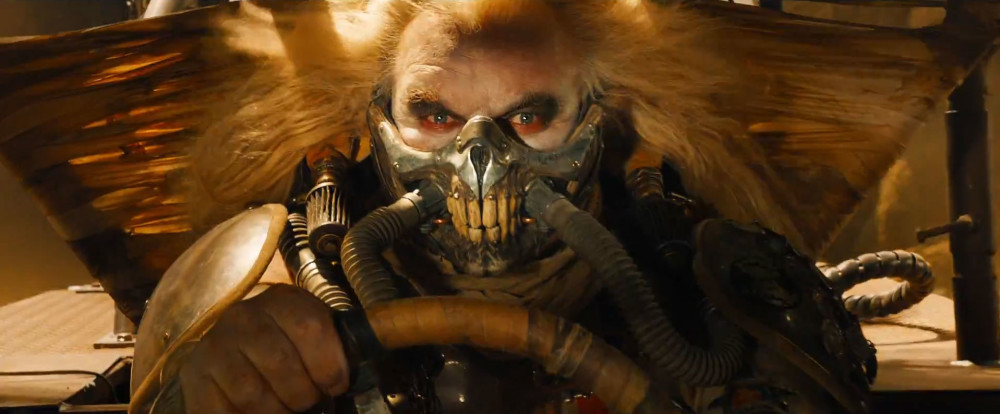 It's Oscar day, and I'm so very, very tired. I don't know why I always make the effort to get through every nominee. At best, I usually respectfully disagree with the Academy's choices. At worst, I find myself dumbfounded/angry/vengeful (I'm looking at you, Argo). The ceremony itself is more often than not an overlong, self-indulgent shitshow. But in the end, the Oscars are like family: I didn't choose them, and I don't always respect their choices, but they've always been a part of my life so I might as well embrace them.
This is my therapy.
We'll start with the shit no one gives a fart about.
Costume Design
The period clothing in Carol is supposedly spot-on but I would have no idea; I wasn't alive in the 50's and I don't intend to be. Cinderella should lose points because they used magic to make some of the gowns. The Danish Girl also loses points because it wasn't that hard to fit Eddie Redmayne's physique for a dress. The Revenant is mainly overcoats – so many, many overcoats, but I think the grizzly bear should get nominated for wearing Leonardo DiCaprio as a condom (hey-oh!)
My favorite: Mad Max: Fury Road. I mean, did you see all that shit? That was crazy.
My prediction: Carol, or maybe The Danish Girl. Hell, I don't know.
Makeup and Hairstyling
Mad Max made Charlize Theron one of the least attractive women in the movie so that was impressive. The 100-Year-Old Man Who Climbed Out the Window and Disappeared got nominated for one character, the same as Norbit back in 2007. And that movie was way better than Norbit. I expect the wounds on Leo in The Revenant were real so that should cost it points.
My favorite: 100-Year-Old, mainly because if you haven't checked this movie out, you should. It's a more offbeat Forrest Gump.
My prediction: The Revenant. Seriously, after I saw this movie I went out and bought a whole box of lip balm.
Sound Editing
Mad Max: Fury Road = Cars and explosions.
The Martian = Real space equipment.
Star Wars: The Force Awakens = Pretend space equipment.
The Revenant = Muskets, arrows and a pissed-off grizzly.
Sicario = Good ol' fashioned guns.
My favorite: Mad Max: Fury Road
My prediction: The Revenant
Sound Mixing
Bridge of Spies = An occasional train to distract from the dialogue.
Mad Max, The Revenant, Star Wars, The Martian = see above.
My favorite: Mad Max
My prediction: The Revenant; the same movie usually takes home both.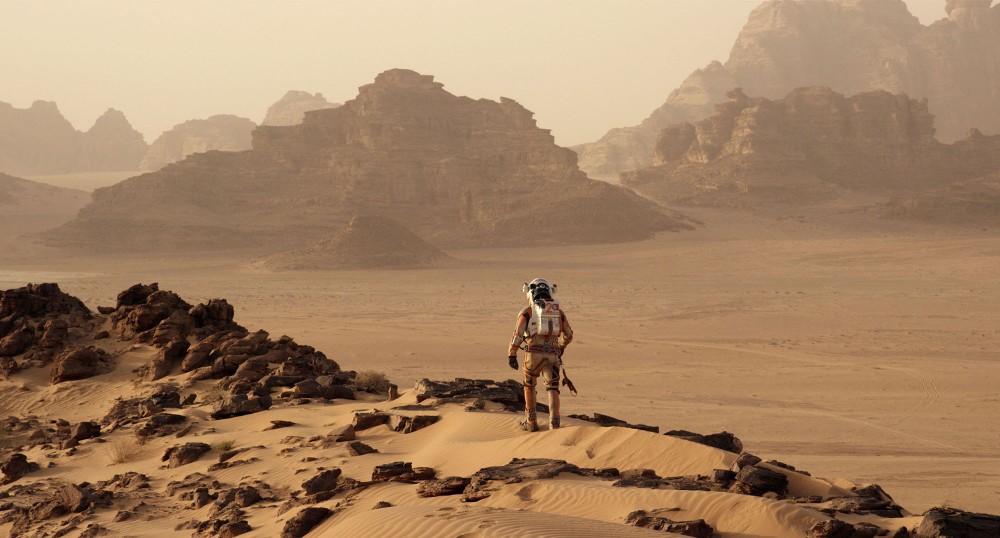 Now for the shit people kind of give a fart about:
Production Design
Mad Max was mostly sand. But don't underestimate sand, as Lawrence of Arabia won for sand back in '62. The Martian is red sand. The Revenant is white sand (snow). Bridge of Spies had some white sand, but The Danish Girl had virtually no sand at all.
My favorite: The Martian
My prediction: The Revenant
Original Score
Bridge of Spies was too triumphant a score for someone who just went to another country and talked out the issues. Victorious or not, that isn't how the USA does things. Carol and Sicario don't stand out in my mind. The Hateful Eight had a brooding quality that was intriguing, but often gave off more of an epic western vibe, rather than an isolated one. I didn't realize The Force Awakens had a different score from the original since I only hear that original theme throughout the movie. I even hear it while I watch The Martian.
My favorite: The Hateful Eight
My prediction: The Hateful Eight
Original Song
"Earned It" from 50 Shades of Grey
This song is pretty stupid. After a brilliant "expected/unexpected" rhyme, the Weeknd goes into the chorus with "You deserve it, the way you work it, 'cause girl you earned it." Earned what? The sex contract? For a song trying to evoke sexuality, the lyrics make it sound like he's singing it to a stripper.
"Manta Ray" from Racing Extinction
A very eerie and catchy piano riff throughout. This is the only song of the batch I could see myself listening to consistently. The vocalist is a tad off-putting; try to fight the creepy chill traveling down your spine near the end of the song when he says the phrase "my children" several times.
"Simple Song #3" from Youth
It's opera. It's a pretty arrangement, but I'm bored three minutes into the six-minute track.
"Til It Happens to You" from Hunting Ground
This is a song about rape. It's effective enough within context and Lady Gaga opts not to sing it like a complete moron. This will likely drive it to victory but the lyrics are so vague the song could literally be about anything. You could play this song after you get to your car and realize you forgot your keys and probably burst into tears. Gaga supposedly knows firsthand the pain this song is about, yet offers absolutely no insight into it. Even if the claims are untrue that she contributed no more than one line to this nomination, she took the easy way out.
"Writing's on the Wall" from Spectre
Sam Smith is annoying. He sings higher than he has to and when he's at a pitch humans can hear, he sounds like he doesn't move his lips when he sings. The song has all the musical dressings of a Bond theme, then this hamster sucks in helium for the chorus. Following Adele's Bond theme means we know better can come from the UK.
My favorite: "Manta Ray"
My prediction: "Til it Happens to You"; Lady Gaga will EGOT and there's not much we can do about it.
Adapted Screenplay
The Big Short had the most fun and innovative bits with the source material. Room made me want to read the book. Carol, Brooklyn, and The Martian did not.
My favorite: The Big Short
My prediction: Room
Original Screenplay
Ex Machina was a frightening concept to think about, and a tense three-person drama is not easy to pull off. Pixar was spot-on again with Inside Out, taking a great concept and not wasting any opportunities with it. Bridge of Spies was solid but Spotlight kept me rapt throughout. Straight Outta Compton managed to avoid many cliches, but not all of them. There were moments where a new record label was about to be created, and one character would have to say "What will you call this label?" just so the other character could have a poignant moment where he says the name of the label.
My favorite: Spotlight
My prediction: Spotlight (likely a makeup award for losing Best Picture)
Visual Effects
The effects on the robot girl in Ex Machina are astounding, especially when she's putting on new skin. Mad Max gets mad respect for eschewing reliance on CGI and using practical effects and stunt men. The Martian, unfortunately, was made after the film Gravity. The Revenant had many moments where the audience winces in pain, which means good visuals. And Star Wars was Pyoooom! Pyooom! Braaaggghh! (so awesome).
My favorite: Mad Max
My prediction: The Revenant (they'll probably have to give the award to the bear)
Film Editing
The humorous cutaways in The Big Short go a long way in keeping the movie constantly entertaining. There may be no better paced movie on the list than Spotlight. Star Wars and Mad Max boast plenty of full-frame action that is always eye candy and never overwhelming. The Revenant feels its two-and-a-half-hour length but shines in so many moments.
My favorite: Star Wars: The Force Awakens
My prediction: The Revenant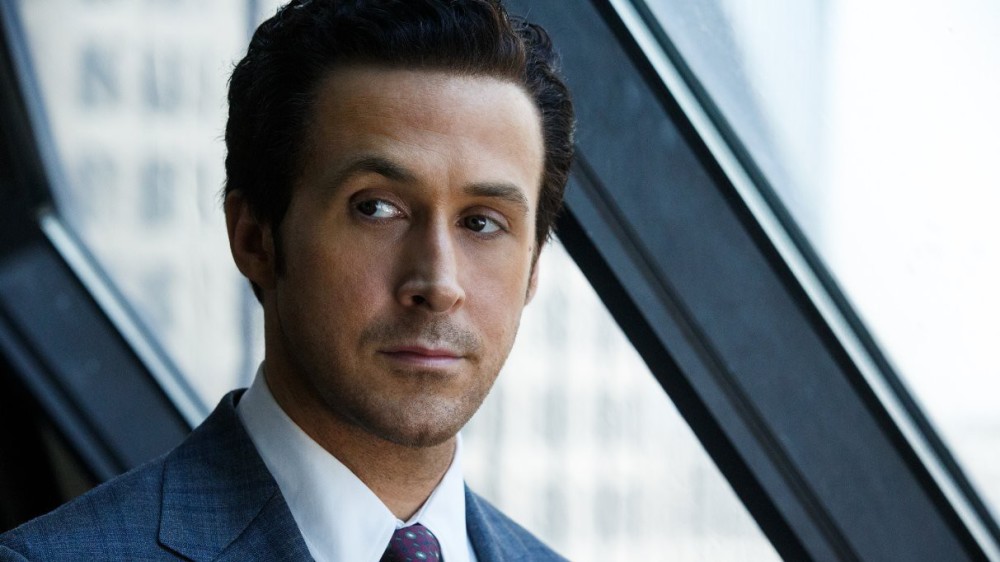 Now for the shit people probably didn't see:
Short Film (Animated)
Bear Story
This is a fantastic Chilean piece that uses the frame narrative of a lonesome bear with a coin-operated mechanical diorama. A child bear in the street views his diorama, which tells the story of how the bear was ripped from his family and forced to join a circus. The visuals are stunning and it packs an emotional wallop, but it's hard not to see a little unintended humor in the fact that he's basically recounting his sorrows to some random kid in the street. Further reading will reveal the allegory of a harsh Chilean regime in the 70's, but the heck with that, those bears are so cuuuuute.
Prologue
This one came with a warning that kids should not view it, as it contains graphic violence and nudity. What they don't tell you is that means penises, not boobs. Nevertheless, it's a breathtaking six-minute fight scene, and it's impressive what can be done with colored pencils.
Sanjay's Super Team
The latest in Pixar's "respect all cultures" initiative. Hell, I can't even pretend to bash Pixar. It's heartwarming and imaginative. As always.
We Can't Live Without Cosmos
The longest piece explores the close relationship between two cosmonauts trying to become the next sent into space. It's a cute bromance with some emotional ups and downs.
World of Tomorrow
Don Hertzfeldt's second nomination after 2000's Rejected, which was a little too out there to conceivably win an Oscar. World of Tomorrow boasts more coherence, but Hertzfeldt's haunting vision of the future has more than enough offbeat humor. It's at times funny, sad, frightening and uplifting.
My favorite: World of Tomorrow
My prediction: Bear Story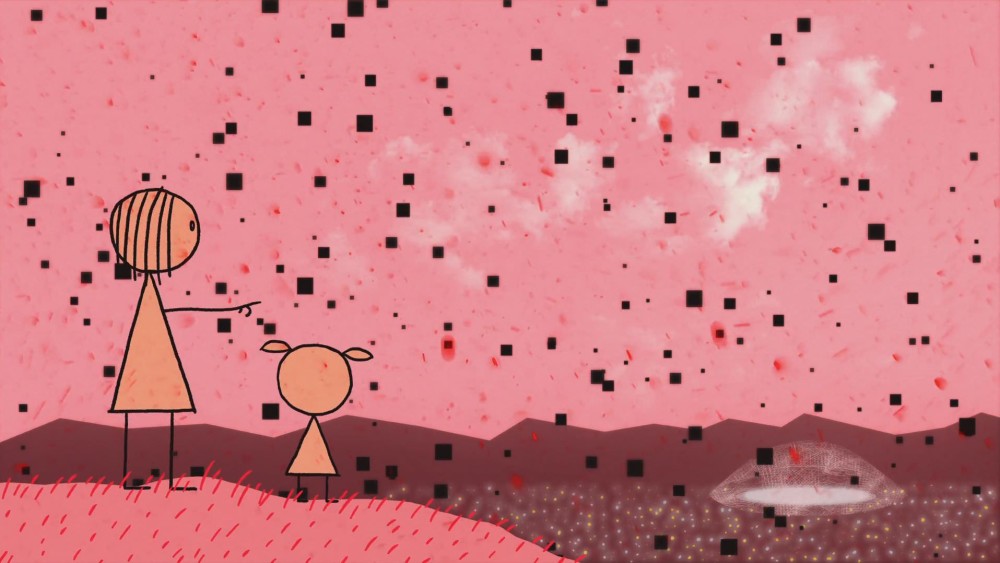 Short Film (Live Action)
Ave Maria
The only one on the list that's purely comedy. A traveling Jewish family crashes its car into an Arab Catholic Church, and man oh man are these two walks of life different! Actually, it never gets overly preachy and the grandma character is quite hilarious.
Day One
Feda is in the midst of her first day of work as an interpreter for the US Army in Afghanistan. She finds herself in a sticky situation when the pregnant wife of a captured bombmaker is dying from a stillborn baby inside her, and the only way to save her is to remove the infant…but first she has to cut it apart. Talk about a case of the Mondaaaaaays.
Everything Will Be Okay
A German man has his daughter for the weekend. It starts out sweet but you slowly realize he is planning to kidnap her as the only means of gaining custody. An absolutely gut-wrenching final scene.
Shok
An Albanian man recounts a young friendship in the midst of the Kosovo War. The child actors are superb and the film is beautifully shot.
Stutterer
A British man with a debilitating stutter has second thoughts about meeting an Internet date for the first time in person. They've never spoken, and the relentless self-doubt and self-deprecation will hit home with anyone who didn't marry his/her high school sweetheart.
My favorite: Everything Will Be Okay
My prediction: Shok. It just feels more Oscar-baity, though this category is one of the toughest calls of the night.
Short Film (Documentary)
Body Team 12
Hi! My name is Garmai, and I'm the only female member of the Body Team division of the Liberian Red Cross, tasked to remove the dead bodies of Ebola victims and incinerate them. My reward for such a courageous undertaking? My friends and family won't get near me because they're scared of the Ebola, and the victims' families hate me because they can't bury their loved ones. Boy, the world is a real silly place sometimes.
Chau, Beyond the Lines
Hi! My name is Chau. Because my mother was exposed to Agent Orange in river water, my body is deformed. I attend a special school/care center with other sufferers (the government has made no real effort to cleanse the country of Agent Orange so generations to this day are suffering from it) where even the nurses tell me my dreams of becoming an artist, or even having a normal life, are impossible. Boy, the world is a real silly place sometimes.
Claude Lanzmann: Spectres of the Shoah
Hi! My name is Claude. For twelve years I worked on a ten-hour documentary about the Holocaust. It drained me emotionally and physically and here I sit today. Most of my friends think I'm a pompous blowhard. Boy, the world is a real silly place sometimes.
A Girl in the River: The Price of Forgiveness
Hi! My name is Qaiser. I eloped with a man I love against my family's wishes. As a result, my father and uncle dragged me to the river, shot me in the face, stuffed me in a bag, and tossed me in. It's okay though, because they felt their honor was at stake. These 'honor killings" occur about 1,000 times a year in Pakistan so it's no big deal. I survived and would prefer justice, but I'm being pressured by my in-laws and the community elders (a bunch of dudes that sit around and decide what decisions people should make) to forgive the attackers, which according to law, means they go scot-free, and will go on feeling proud of their actions. Boy, the world is a real silly place sometimes.
Last Day of Freedom
Hi! My name is Bill. My brother Manny is on death row. A childhood car accident left him a little slow his whole life, and after a few tours in Vietnam he was never really the same. After living with me and my family I discover his involvement in a murder and have to turn him in. I am assured because of the circumstances of the death and his suffering of PTSD that he will not get the chair. But, you know, my lawyer was drunk during most of the trial and PTSD was dismissed as a bunch of malarkey. Boy, the world is a real silly place sometimes.
My favorite: A Girl in the River
My prediction: Body Team 12, because Ebola is still pretty in right now, though it is unwise to bet against the Holocaust.
Best Documentary
Amy is tragic and perfect for anyone who liked what they heard from Winehouse years ago but never really explored her music. Cartel Land is a badass story about a small-town doctor leading an uprising against the cartel one town at a time; it ends like something out of The Wire.
The Look of Silence has the provocative power of 2012's Act of Killing (the director's previously nominated film) but focuses on a single victim of the mass killings in Indonesia in the 60's. What Happened, Miss Simone? is pretty slow, and unfortunately doesn't have the most likable of subjects. Winter on Fire: Ukraine's Fight for Freedom is 90 minutes of downtrodden and desperate citizens getting their heads bashed in by their own government.
My favorite: Amy
My prediction: Amy. Act of Killing lost out to 20 Feet From Stardom, and Joshua Oppenheimer will again lose to the music one.
Foreign Language Film
Going in, the Turkish film Mustang was the front-runner; think of it as a darker, more artful Virgin Suicides. Any woman who has ever felt even slightly repressed will identify with it, as well any woman who ever had a sister. The only real challenge I foresee is Son of Saul, a Holocaust film with sparse dialogue and gritty visuals, but one of the most frustrating protagonists in history. If you don't want part of you rooting against a Holocaust victim, stay clear of this one.
Jordan's Theeb is a smaller but very well-made film in the style of a classic western. Denmark's A War is only a little more interesting than its title. This war/trial movie doesn't offer quite enough in either arena to really make a mark. Colombia's Embrace of the Serpent is slower than the rest of these films, but the coinciding tales of the same tribesman leading white men through the Amazon decades apart in search of a mythical plant has its share of effective scenes.
My favorite: Son of Saul
My prediction: Son of Saul (I won't bet against the Holocaust twice in one evening)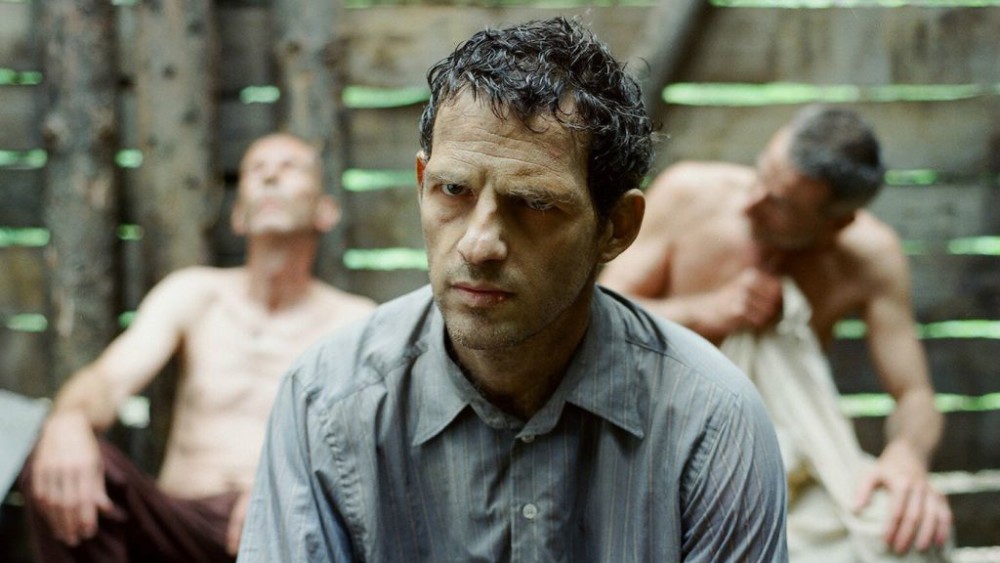 Now for the shit people care about:
Animated Film
When Marnie Was There
Slow and boring and a bit disappointing, as I usually enjoy the Japanese films that get nominated here.
Boy and the World
The animation is vibrant and refreshing, but it gets a little preachy and in-your-face with the message by the end.
Shaun the Sheep Movie
Claymation always looks dated. This movie looks like it could have been made in 60's, so the current references to social media seem oddly out of place. Despite that, the movie is charming and the humor is done well without dialogue.
Anomalisa
Charlie Kaufman hates your fucking guts. Especially if you believe in love. His story of a man dealing with his mundane existence by seeking a lover makes claims on the surface that he is facing a mid-life crisis, but Kaufman is really saying that we're all like this. Any heightened emotion you could feel for someone will dwindle and mix in with the rest of your pathetic existence.
Inside Out
Pixar is back! Not since Toy Story 3 have they put together a film this funny, poignant and imaginative. The plot, as we've seen in the film, could extend through the main character's life as she ages. I don't want to get my hopes up, but this could be the beginning of a trilogy to rival Toy Story.
My favorite: Inside Out
My prediction: Inside Out; Pixar is always a safe bet. Pixar on top of its game is a god-damned guarantee.
Cinematography
Poor Roger Deakins, always the bridesmaid. His solid work on Sicario doesn't stand out, nor does Carol. The Hateful Eight and Mad Max are impressive in their own right, but The Revenant has a look that is chilling (literally as well), and the camera weaves through the plot and action sequences in insane ways.
My favorite: The Revenant
My prediction: The Revenant  
Best Actor
Bryan Cranston will win an Oscar one day, and his smartest-guy-in-the-room schtick is entertaining throughout, but not this year. Matt Damon suffers from weak points in his dialogue, but it's an otherwise charming and commanding performance. Michael Fassbender would be my pick if not for DiCaprio, as he nails the insecure, nerdy swagger of Jobs.
Eddie Redmayne is dipping his pail once again into the Oscar-bait well. If he shows up to the ceremony in a dress I think it's all over. Which brings us to Leonardo DiCaprio. It's been long maintained that he has to win the Oscar here, not only because he deserves it, but for the sake of his health, his sanity, his family, and mostly because we don't want to imagine what lengths he'll go to next year if he doesn't. Well, maybe I'm a little curious. Not to mention the fact that someone who has been that attractive for almost three decades, slowly picking up loads of talent along the way and finding himself in increasingly badass roles just cannot be the underdog. It just isn't fair!
My favorite: Michael Fassbender
My prediction: Leonardo DiCaprio, who will then be blown off the stage by a collective sigh of relief from the entire universe.
Best Actress
Cate Blanchett can capture a lot of emotion in a stoic gaze. She excels at playing women of power because her mere presence suggests she's just going to float off into the heavens at any given moment. Brie Larson is always on the brink as the woman trying to raise her son in the most unfavorable of circumstances. Larson does her most impressive work showing resolve behind a beaten-down exterior.
Jennifer Lawrence had a mediocre performance in a mediocre movie. It seems almost perfunctory that "America's Sweetheart" gets a nod, much in the way Meryl Streep does. But you listen and listen good. Jennifer Lawrence is NOT Meryl Streep. Charlotte Rampling is an older, relatively unknown English actress getting a nod for a movie that probably nobody saw. Sounds a lot like Julie Christie for Away From Her back in 2007. Rampling plays a loving wife awaiting her 45th wedding anniversary party. Her husband has decided to become preoccupied with his late first love, whose body has just been discovered in the ice she fell into all those years ago. It's a pain not many can relate to, but the final, Graduate-esque shot is enough to make anyone hurt.
Saoirse Ronan is eight years removed from her supporting nod in Atonement. Now she's all grown up and doing her best with an unexciting script. It's a capable performance but nothing that will leave a lasting impression.
My favorite: Brie Larson
My prediction: Larson. The camera will then cut to a gracious-looking Blanchett, but that's only because she knows she can ignite the whole podium with her eyes if she wanted to. But she doesn't want to…not this time.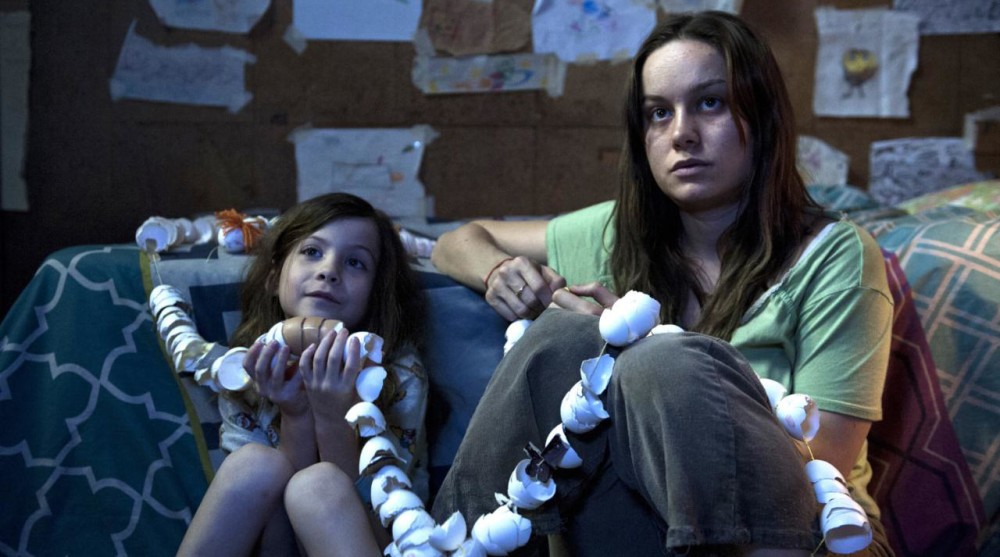 Best Supporting Actor
Christian Bale was good but only a small part of an entertaining cast in an entertaining movie. There just isn't enough screen time to justify a win here. It may be controversial to say, but as impressed as I was by DiCaprio, I was more impressed by Tom Hardy. Frankly, I think he's a more talented and more versatile actor. There, I fucking said it. I don't give a fuck. Hardy is cold, he's callous, and he's a bigger force of nature on the screen than the bear that went to town on DiCaprio. A movie winning both acting awards is hardly unprecedented (1944, 1946, 1959, 2003) and it's very much deserved here.
Mark Ruffalo has a few strong scenes here but is mostly along for the ride in a compelling movie. I had to look up a picture of Mark Rylance to remember what role he played in the movie. I guess that pretty much says it all. The aloofness of his character (a recently captured and aging spy) brought to mind Peter Sellers in Being There. It's probably what made him such a great spy…or maybe he wasn't a spy at all and was just going along with it. In fact it's very possible Rylance was not aware he was even participating in a movie; he just kind of nodded and agreed with whatever Tom Hanks was saying…this may be the most brilliant performance ever put on celluloid.
Sylvester Stallone in Creed is definitely not a bad performance. It's definitely the best the character has been in awhile. But with the public outcry of the lily-white nominations at full force, this is the one even the harshest cynics have trouble defending. I didn't see Beasts of No Nation, and I'm sure Idris Elba was more deserving of a nod, but that may also be because the Academy doesn't want to recognize Netflix, which may eventually destroy the movie industry.
My favorite: Tom Hardy
My prediction: Hardy, and hopefully he and DiCaprio can hatchet fight again on stage, while Blanchett looks on approvingly, knowing at any moment she can eye-torch the both of them.
Best Supporting Actress
Jennifer Jason Leigh is quiet for most of the film. It is established that she is a murderer, but she still inspires some sympathy because all the men around her are trying to see who can be the biggest dick. When the time comes for the inner ugliness to shine, it's a hell of a lot of fun to watch.
I forgot Rooney Mara is actually very pretty, considering her last nomination came for The Girl With the Dragon Tattoo, where she looked like Benedict Cumberbatch in a fright wig. What is interesting is that both her maternal and paternal grandfathers founded NFL franchises (the Pittsburgh Steelers and New York Giants, respectively), so she could have turned out like a Kardashian. Thankfully she did not. Rachel McAdams, like Ruffalo, is just nothing spectacular. While not as needlessly sullen as her recent work in True Detective, this is still a more edgy role than her usual rom-com fare.
Alicia Vikander gives very good performance opposite Eddie Redmayne. She moves from quirky, sensual artist companion to emotionally devastated "rock" – when it seems like the whole world is against her freak of a husband – seamlessly. I actually preferred her turn in Ex Machina, but this will do.
Kate Winslet, as Jobs' longtime marketing director and friend (?) Joanna Hoffman, is the only character that can consistently stand up to Jobs, and Winslet is the only actress who can consistently command a scene with him. Throw in some snappy dialogue and you have most of the highlights of the film. Fun fact: Winslet used to spell her name with a "C" but Blanchett talked her into changing it…by just staring at her.
My favorite: Kate Winslet
My prediction: JJ Leigh (that'll be her new nickname, too)
Best Picture/Best Director
This is the strongest Best Picture lineup since 2007. Brooklyn and Bridge of Spies were certainly well-made, but their stories never grabbed me. If those are the weakest, you know this is a good year. The Martian was enjoyable but left a little to be desired in pacing and dialogue.
The five that received directing nods as well were all fantastic in different ways. Mad Max was the most shocking nomination, a great summer thrill ride that was worth the wait for fans of the series. If it wins Best Picture, I won't necessarily agree but I'd be happy the Academy voted in that direction. The Big Short was one of the most fun times I had in the theater that didn't involve explosions. The ensemble cast was perfect and I was able to feel an anger at society normally reserved for documentaries. The Revenant had the highest expectations and delivered in my mind. A simple story of revenge that we've seen hundreds of times but told with a visual flair seldom seen. It didn't hurt that the protagonist/antagonist dynamic had two of the best performances of the year.
Room was in parts suspenseful and dark, oddly charming from the beginning, and then profound and uplifting by the end, all while never devolving into a schlockfest. Spotlight combined the addictive feeling of the best procedurals while becoming an eye-opening and unsettling experience. I will not be disappointed if either of those five movies win, and that is a rare occurrence.
My favorite: The Revenant
My prediction: The Revenant. In an unprecedented event, a director will win two straight Best Picture and Best Director Oscars.