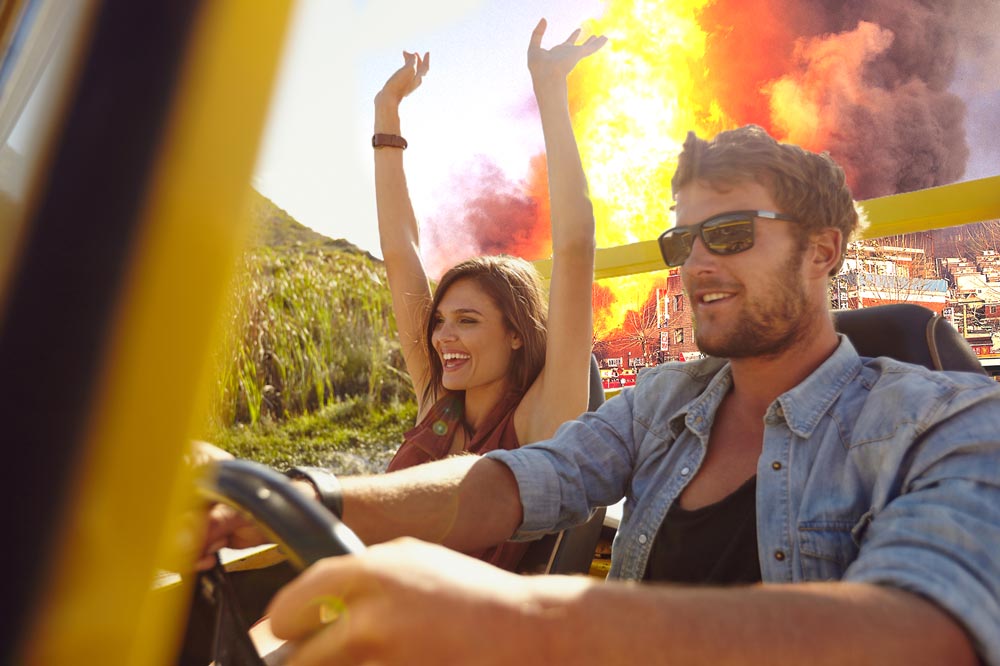 SAN DIEGO – As the new-wave sounds of Talking Head's 1983 hit "Burning Down the House" played in the background, Brian Chase and Kelly Marshall, two convicted arsonists, announced their plans to wed.
The two feisty firestarters first met on Tinder in 2014, where they immediately warmed to each other. "It was like he put a match to the kindling of my heart," Kelly says of their first meeting. "Brian set my passions ablaze."
"I'm convinced it's destiny," said Brian about the relationship, "We love all the same things. Our favorite restaurant is Matchbox Pizza, our favorite TV show is Burn Notice, and our favorite hobby is setting dilapidated buildings on fire. If that's not true love, I don't know what is."
The couple has stayed red-hot for each other throughout their relationship. Their secret to success? Keeping things fiery by staying spontaneous and having fun together, whether it's dropping Molotov cocktails off freeway overpasses or making love in front of the burning abandoned factory they set ablaze.