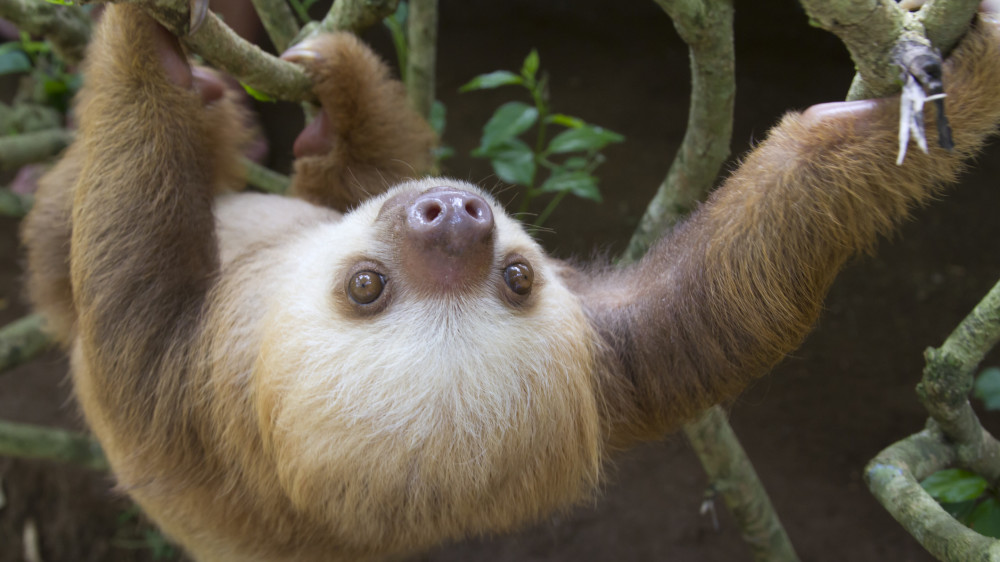 COLUMBUS, Ohio – Nearly 13 months have passed since Marvin, the two-toed sloth living at the Columbus Zoo and Aquarium, began the process of predicting who he thought would win Super Bowl XLIX.
At precisely 4:56 a.m. this morning, Marvin wrapped himself in a Seattle Seahawks flag and flashed a confident smile. It was only shortly after that when his smile began its fifteen-minute journey to become a frown, as zookeepers told him the New England Patriots were victorious on a last-second interception last February.
Undeterred, Marvin will begin the process of making his pick for Super Bowl 50 tomorrow afternoon.