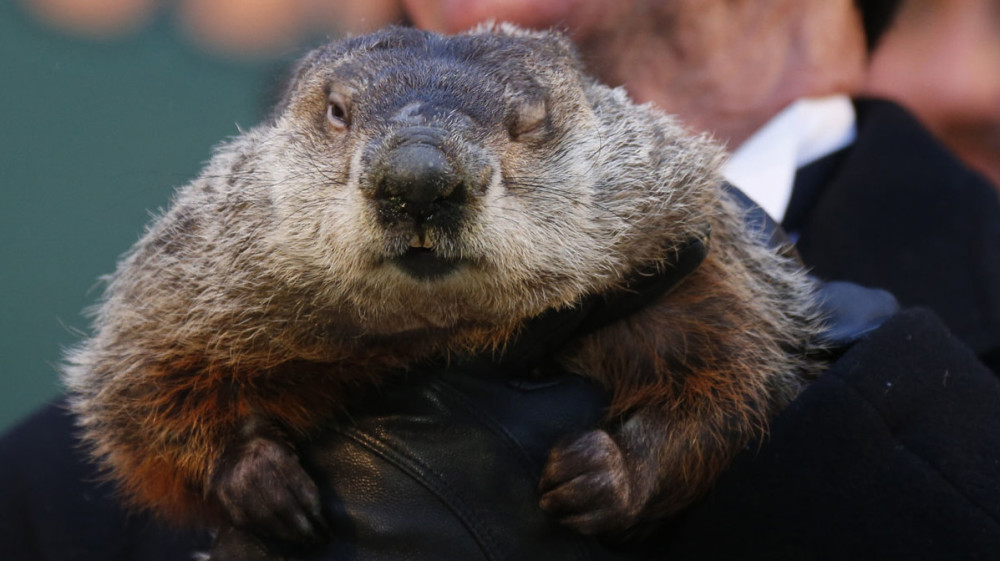 PUNXSUTAWNEY, Pa. – In a scandal causing turmoil in the world of meteorology, it has been revealed that legendary forecaster Punxsutawney Phil has not been making his own predictions on upcoming weather patterns, but simply using Weather.com and promoting the forecasts as his own.
"It's pretty unbelievable," said Punxsutawney resident Claire Bloomington. "I just expect so much more from our rodent role models."
The allegations are sending shockwaves throughout the weather community, which has for years argued that the small, rat-like creature was a more reliable meteorology tool than the advanced radar computers so-called scientists had developed. The scandal over Phil's lifting of Weather.com data is forcing meteorologists to consider completely revamping the way they approach weather forecasts.
For his part, Phil has offered a public apology for his actions, citing increased pressure and stress for the lapse in judgment. He also added that he is an eight-pound mammal who lives in a hole in the ground.