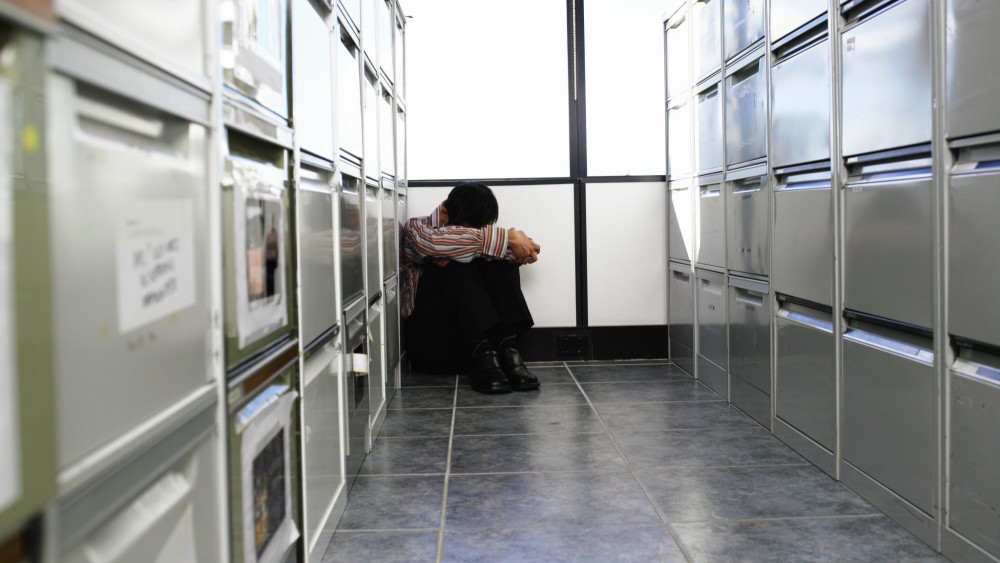 OAK BROOK, Ill. – McDonald's CEO Steve Easterbrook was found repeatedly muttering "God forgive me" to himself in a secluded corner of the company's headquarters this week, discovered only by employees who initially followed the sound of deep, painful sobbing.
"He's been there for hours," marketing manager Terry Ruffalo said. "But no one's too worried. We've seen this plenty of times before."
Numerous sources inside the company reported that Easterbrook regularly displays this type of behavior. From screaming to himself inside his office to staying up all night and wearing the same clothes for a week straight with no evident signs of self-maintenance, employees inside the fast food giant's headquarters have learned it's better to not ask any questions regarding Easterbrook's erratic behavior.
"He does it every year during the release of the McRib," Ruffalo said. "And it really ramped up when we announced all-day breakfast."
Easterbrook's actions have become predictable to the point where employees are able to sniff out large, impending company-wide announcements, such as when Easterbrook spends days quietly standing in the corner, like a child serving timeout.
"Is someone forcing him to stand there?" company accountant Teresa Tanchek said. "Is he there under his own power? I've tried to ask human resources about it multiple times, but frankly, I have no idea where their office is here, or if it even exists at all."
"We all must pay for our sins," Easterbrook said when reached for comment. "We all must pay for our sins. We…all must pay for our sins."