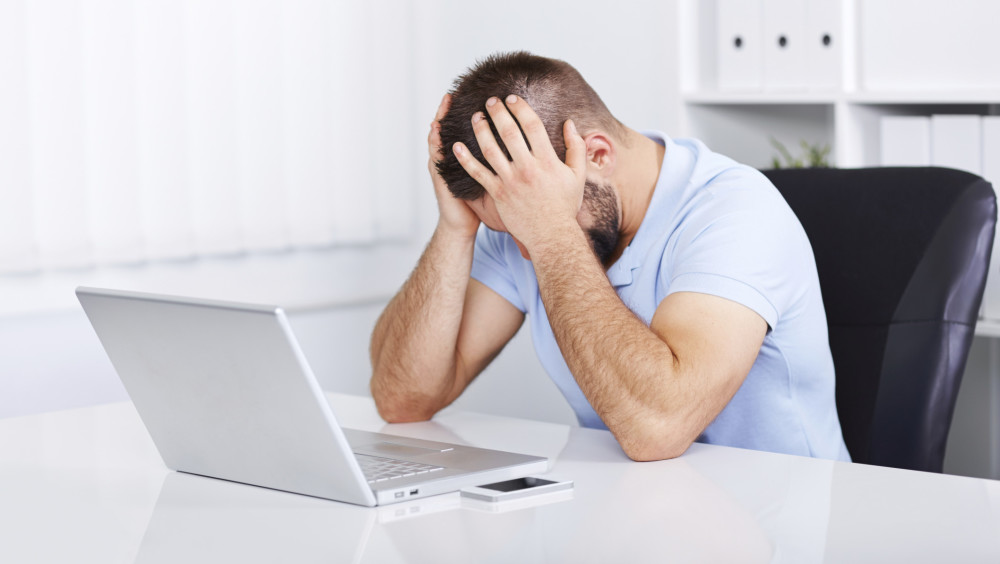 MILWAUKEE – As 2015 comes to a close, Facebook has once again unveiled its Year in Review feature, allowing users to look back at their past year through their Facebook updates. And for Nathan Gatiss, this meant seeing his marriage fall apart all over again.
While the year started well enough for the 38-year-old Best Buy manager with the purchase of a PlayStation 4, by April he had discovered his wife of seven years had been having an affair with one of his best friends. On June 28, their divorce had been finalized and Gatiss was thrust back into being a bachelor. The rest of the year found Gatiss tagging himself in pictures of Soul Asylum lyrics, microwave dinners and his ex-wife's new apartment taken at all times of the day and night.
While Mr. Gatiss had made strides in getting over the terrible turn his life had taken, the details of his failed marriage came rushing back as Facebook showed him the highlights of his tumultuous year through a celebratory slideshow.
It began with pictures of Gatiss and his now ex-wife Tabitha together at a basketball game, smiling and unaware of the pain that would soon follow. Next, a picture of Gattis with his wife and her new lover Max Wenning, who, in hindsight, Gatiss found to be sitting just a little too close to her. From May, there was a picture of Gatiss sitting by himself at a bar, forcing an unconvincing smile that experts believe soon turned into weeping in the bathroom. The final picture of the review was simply Mr. Gatiss eating chicken wings on a couch, sauce smeared all over his sweatpants as a party went on around him.
While the Year in Review spared Gatiss pictures of the actual divorce papers, it still managed to show him a picture of his wife and Wenning sharing a kiss, due to Wenning accidentally being tagged with Gatiss' name.
At press time, Gatiss was seen curled in a ball after Facebook's "People you may know" feature suggested Katie Beason, the girl who stood Gatiss up at prom in 1996.