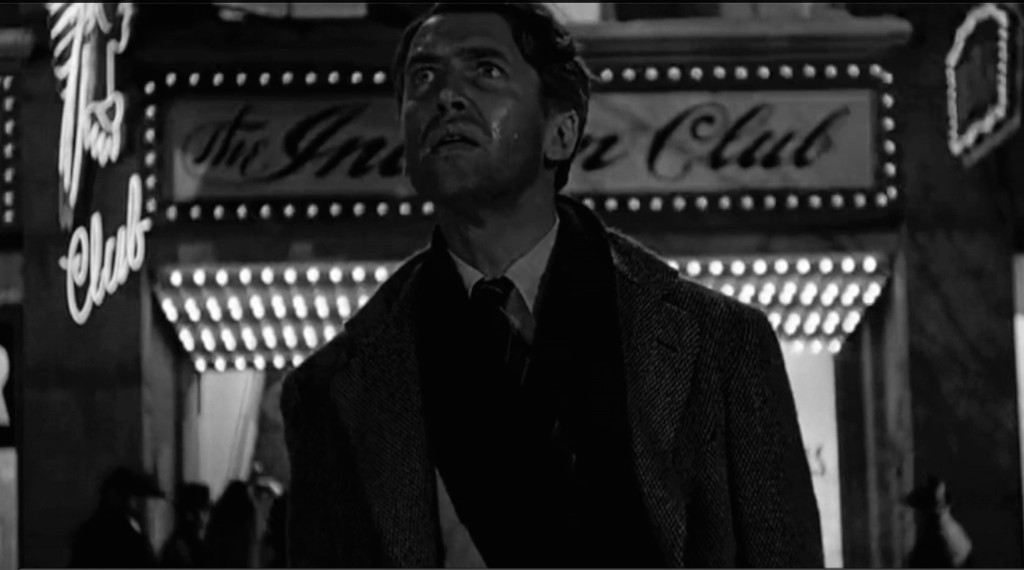 POTTERSVILLE – To the horror of many concerned citizens, a deranged individual spouted bizarre claims, drunkenly accosted passersby, and incited violence during last night's Pottersville Christmas Eve celebrations before escaping local law enforcement.
The assailant, who witnesses described as "confused," "belligerent," and a "warped, frustrated young man" had been forcefully ejected from an area bar earlier in the evening and had proved a worrisome fare for local cabbie Ernie Bishop.
"I picked him up and this guy starts saying I was at his wedding and he knew my wife, all sorts of nonsense," said Bishop. "Never saw him in my life. It's nuts. What's this town coming to?"
Officer Bert Smith was on the scene during the town square incident and expressed regret at the man's escape.
"I did everything I could do," Smith said. "After he slugged me, he was streaking down the street so I fired into the crowd and aimed for his head—you know, everything they teach us—but the screwball still got away. Must have had somebody up there looking out for him."
Though numerous Pottersville residents interacted with the man, his identity remains unknown. Several locals believed he resembled "those troublemaking Baileys," and statements taken by witnesses at Nick's bar indicate the man may be linked to felon and child-killer Harold Gower.
Police are asking citizens to remain vigilant as the assailant is considered extremely dangerous. Current whereabouts for the man remain unknown, but he was last seen approaching the Bedford River Bridge at approximately 11:32 p.m. last night.
In regards to the incident, librarian Mary Hatch, whom the anonymous man attacked just prior to fleeing the scene, stated: "I probably shouldn't say this, but I hope he's at the bottom of that river. He was a dreadful man. We'd all be a lot better off without him, I can tell you that."