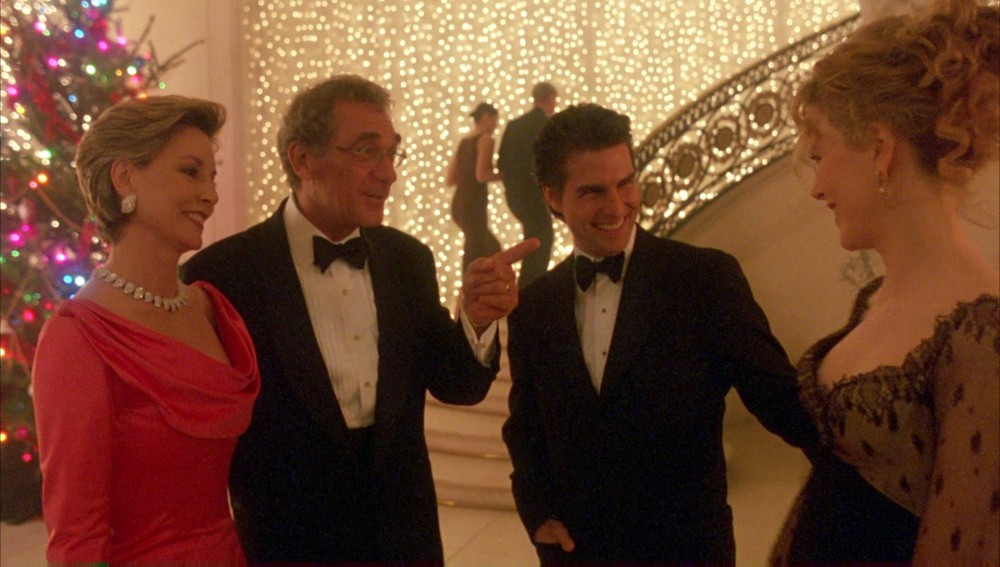 In what has become a holiday tradition for many across the country, the nation's creepy uncles have begun preparations for their Christmas viewings of Eyes Wide Shut.
The film, the final produced by famed director Stanley Kubrick, features characters locked in psycho-sexual obsessions, lengthy group orgy scenes, and a festive yuletide setting.
"It's the greatest Christmas film ever made," said Minneapolis uncle Brent Geisler. "The cinematography, the conflicted nature of the characters, the other stuff – it's just a masterful production."
With the holidays fast approaching, many enthusiastic uncles have tried to organize viewing parties with varied results. Though hailed as a cinematic classic, the adult nature of the film tends to leave some family members apprehensive.
San Francisco-based uncle Kevin Hutten elaborates. "I keep telling my sister-in-law that the girls are fourteen. They're old enough for it and they see worse on TV and the Internet. And she keeps telling me, 'Kevin, so help me God, I'll have you sleeping in the garage.' Some people just don't get it."
Though their wish for family togetherness might not come true, many uncles are undeterred and plan on watching the celebrated film alone if need be.
"I've got everything I need," said Florida uncle Frank Marcelo. "Empty rumpus room, a few lit candles, sweatpants. It's gonna be a good Christmas."