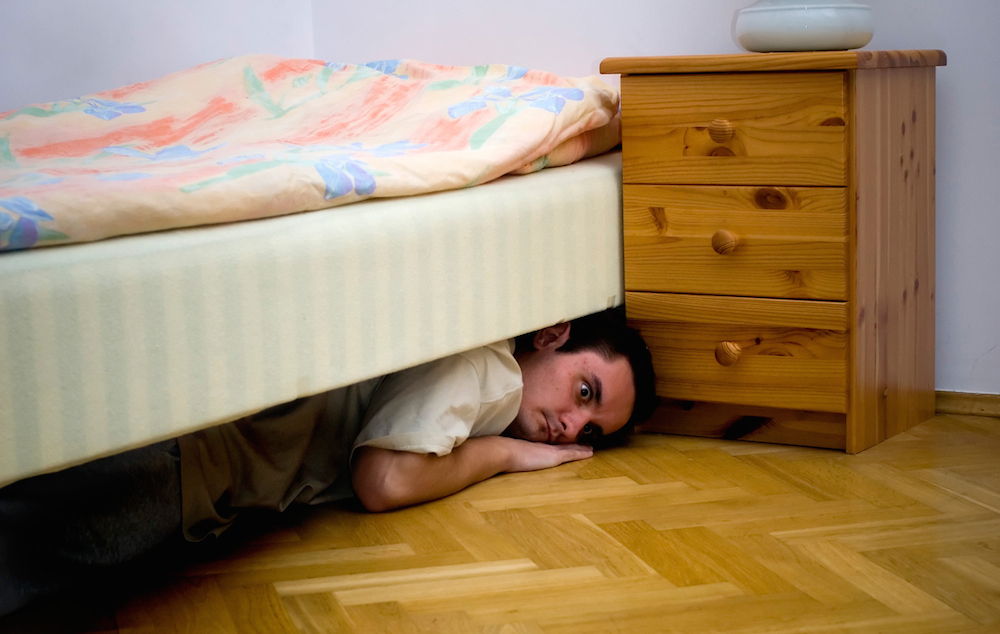 SAUGERTIES, N.Y. – Traveling from his current residence in Manhattan to his hometown of Saugerties for the Thanksgiving weekend, Brandon O'Dowd plans to resort to his old favorite hide-and-seek spots for some respite from his Uncle Daryl's bigoted philosophies.
It has been reported that the back of the coat closet is still incredibly secluded and relatively spacious, and it provides ample sound isolation from Daryl's ideas about how to take down ISIS. However, the spot on the other side of the bookshelf can no longer conceal a full-grown adult, and it leaves O'Dowd susceptible to his uncle's plans for where Syrian refugees should go.
At press time, any hiding spots near an outlet have skyrocketed to the top of the list. However, checking Facebook in isolation may still expose O'Dowd to his uncle's posts about Hillary Clinton, which cannot be reproduced here.