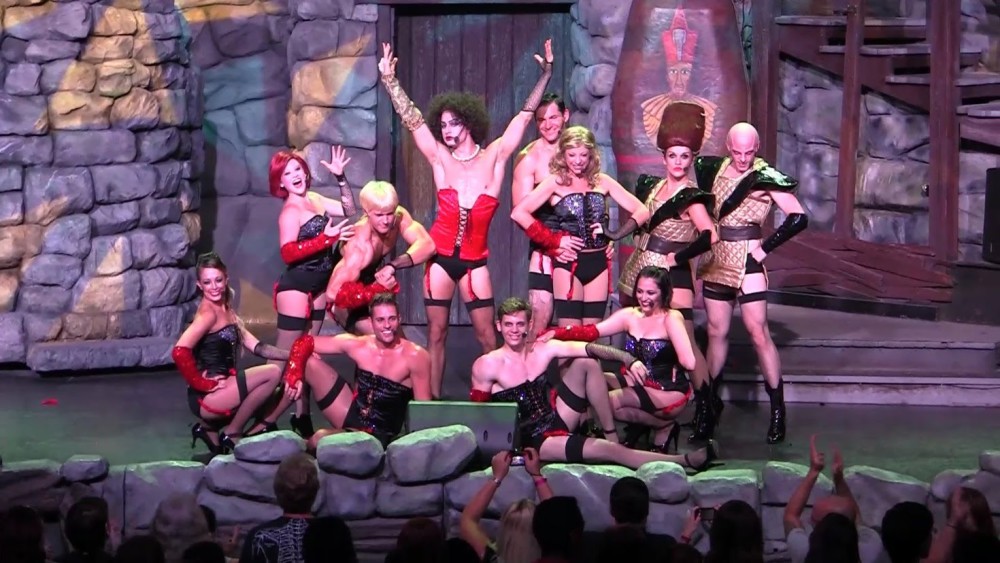 61-year-old toll booth operator Richard Simpkins was found yesterday stuck inside a time warp of his own making, caused by his inability to move past his obsession with The Rocky Horror Picture Show.
"I remember when I was 21 and it first came out," Simpkins said. "Doing 'The Time Warp' changed my life."
As everyone else in Simpkins' life moved forward in time, forging careers and relationships, he remained stuck in a perpetual loop of attending midnight showings and shadowcast productions. Cut off from the linear progression of pop culture, Simpkins has remained entrenched in a time where fishnet leggings and desperate over-sexualized performances were relevant.
This tragic inability to progress also seems to have affected Simpkins' psyche. Stuck in this Rocky Horror purgatory for so long, Simpkins appears to have accepted his fate with ignorant enthusiasm, seemingly unaware of the tragic nature of his situation.
"It's the only thing I see myself doing," Simpkins said, smiling as he pulled a pair of pantyhose over his wrinkled, saggy leg. "I'll be doing this forever."