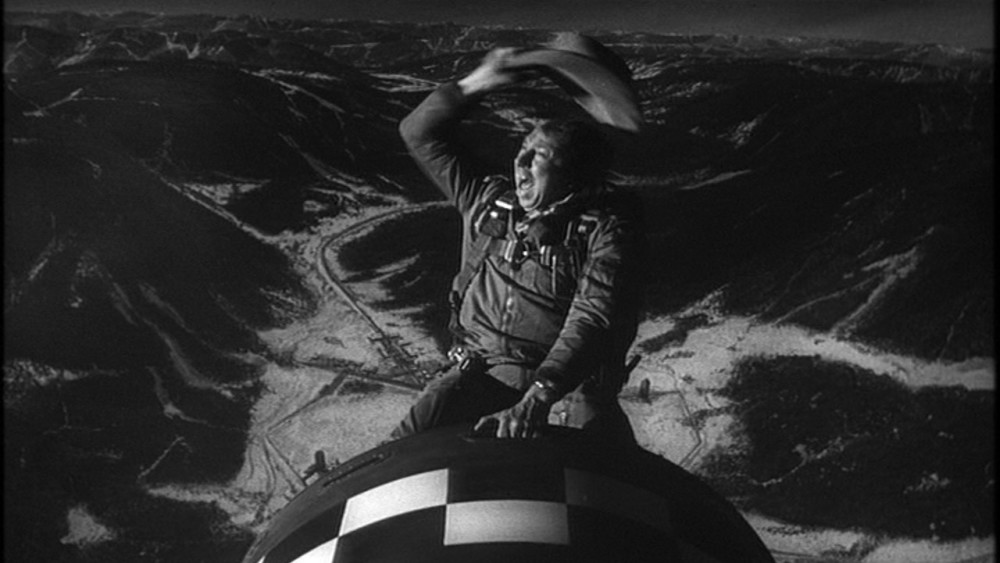 Welcome, Sound Cadets, to the other side of the wormhole. We've globe-trotted the multiverse looking for the finest deep-cut dark matter and big, bangin' B-sides and we're ready to bounce our findings back to SETI and straight into your heart.
Broadcasting live from Earth 841-A, our crack team of enslaved robots has been working tirelessly on Dantooine, Tlön and at the Tannhauser Gate to mine the covers, originals, alternate cuts and rarities our rabid fan base demands.
So strap on your polyphonic helmet, crank up your bionic implants and prepare your nervous system to cross through the sonic portal.
And remember what we always say at Mirror Universe Mixtape: If it's too loud, you're clearly from a species that evolved an inferior auditory threshold.
Side 1: World of Tomorrow
Track 1: "Everyday" – Fiona Apple & Jon Brion
Buddy Holly's peppy pop ballad about youthful yearning and the promise of tomorrow gets reworked by a solid team, with Fiona Apple's smoky vocals being a particular highlight.
The original's a certified classic, but this update does it justice.
Track 2: "Doctorin' the Tardis" – The Timelords
This early mash-up by some British techno musicians became a novelty hit across the pond in '88, but with the current revived interest in all things Who, I think it deserves some attention stateside.
Merging the fantastic Doctor Who theme with Gary Glitter's numbskull anthem "Rock and Roll (Part Two)", this track is dumb fun of the highest order.
Track 3: "The Time Warp" – Alvin & the Chipmunks
This song is a trainwreck in every way imaginable and I love it.
Track 4: "In the Year 2525 (Exordium & Terminus)" – The Sounds
I wanted to include R.E.M.'s cover of the trippy '60s tune, but it's unavailable on YouTube. If you can track it down it's worth the listen, but this Greek version is pretty great in its own right.
Free of the English words and ominous proclamations about the future, the song comes off more like a plaintive folk song with a pop music reworking. A pretty interesting take.
Track 5: "When the Ship Comes In" – Marcus Carl Franklin
Produced for the Bob Dylan pseudo-biopic I'm Not There, the singer played a youthful version of the troubadour, holding his own alongside such intimidating talents as Christian Bale, Cate Blanchett and Heath Ledger.
Franklin's smooth and earnest vocals stand front and center here, taking a fairly obscure Dylan tune and elevating it to mythic proportions. We can only hope when our own ships come in they're given such fanfare.
Side 2: Revelation
Track 1: "Everybody Wants to Rule the World" – BioShock Infinite Soundtrack
The third entry in the sci-fi gaming series pulled out all the stops, including a reality-hopping subplot that allowed for characters to mine the future for popular hits.
Throughout the game a number of familiar songs can be heard by players, all expertly crafted by the game's musicians in period styles from the turn-of-the-century into the '20s and '30s. Hearing this, you'll wonder how the Tears for Fears song wasn't a popular standard your grandmother loved.
Track 2: "Road to Nowhere" – Editors
The original Talking Heads tune became a generational classic, wrapping up the anxiety and uncertainty that comes with being young and presenting it in a glossy, candy coating.
This cover by Editors gets down to business and removes a little bit of the sheen, allowing more of the pain to come through the lead singer's vocals. It's a slight shift, but a powerful one.
Track 3: "Stand By Me" – John Lennon
Ben E. King's major contribution to pop music gave us one of the most beautiful and soulful love songs ever recorded. Trying to cover it is probably a fool's errand, but luckily John Lennon is just the fool for the task.
Lennon inserts a bit of bounce into the apocalyptic tune and wholly makes it his own. One of the best.
Track 4: "The Man Comes Around (Early Take)" – Johnny Cash
One of Johnny's last songs was a prophetic vision of doom about the end of days, delivered in his trademark chug-chug-chug trainyard beat and it stands up to his finest work.
This early version, later released as part of the collection Unearthed, finds what I can only describe as Cash struggling to discover the right angle for the song. While the album version definitely has a steady pulse to it, this take seems a little too lively and upbeat at times. By no means bad, this recording shows even the greatest artists need to work through their process before getting it right.
Track 5: "We'll Meet Again" – She & Him
Here, the indie duo covers the lovely Vera Lynn number made famous first by World War II, and then by the Kubrick masterpiece Dr. Strangelove.
When the purity of all your bodily fluids is in question, and you can't allow a mineshaft gap, and you're ready to ride that bomb a-hootin' and a-hollerin' to oblivion, this one's pretty good to go out on.
That's all for now, Sound Cadets. See you in the future.