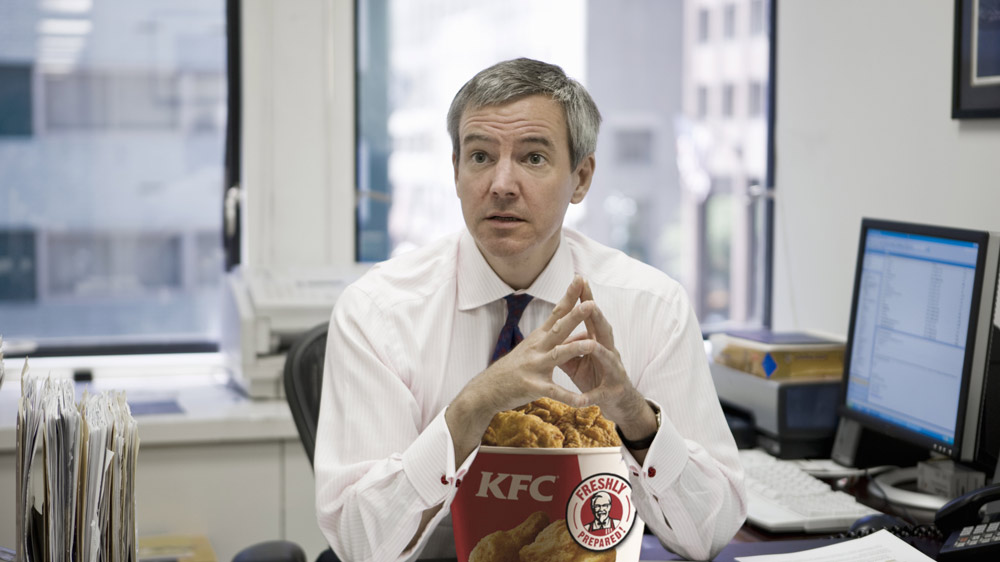 PHILADELPHIA – Coworkers were shocked to discover Friday that eating KFC chicken for lunch alone at his desk was somehow not the most crushingly depressing part of Thomas Rhodes' day.
Though he ate six drumsticks and never once used a napkin or washed his hands before returning to his computer, it ranked far from being the most hopeless element of the workday for Rhodes.
Earlier in the morning, Rhodes endured a demoralizing phone call from his daughter in which she told him she'd rather have her stepdad Ron take her trick-or-treating this year because "he's cool." And in disclosing his evening plans to reporters, Rhodes described settling into his one-bedroom apartment and going to bed around 8 p.m. after likely finding nothing better to do.