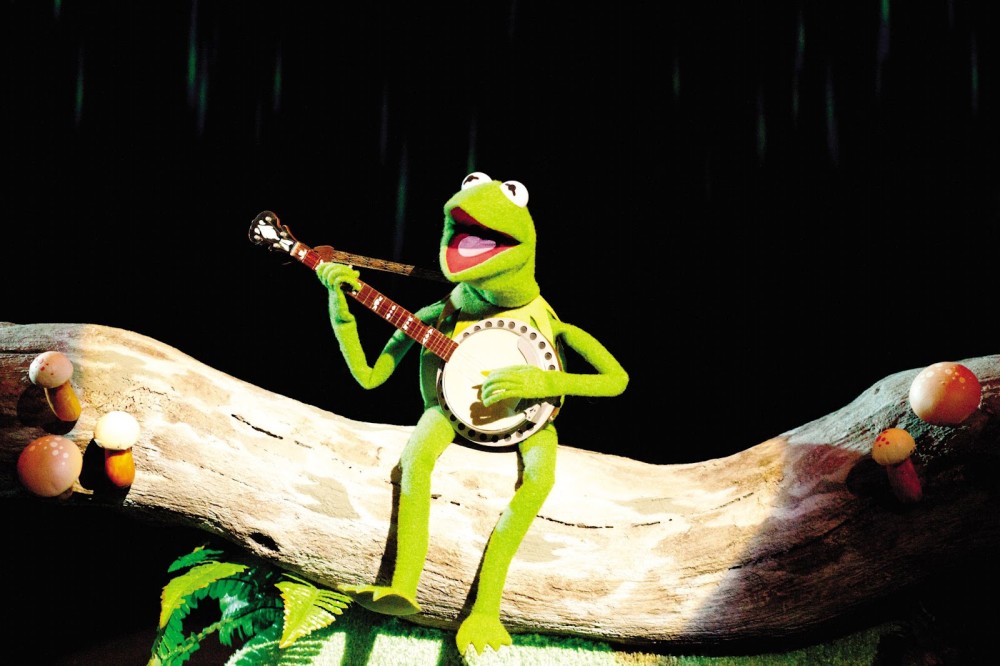 Welcome, Sound Cadets, to the other side of the wormhole. We've globe-trotted the multiverse looking for the finest deep-cut dark matter and big, bangin' B-sides and we're ready to bounce our findings back to SETI and straight into your heart.
Broadcasting live from Earth 841-A, our crack team of enslaved robots has been working tirelessly on Dantooine, Tlön and at the Tannhauser Gate to mine the covers, originals, alternate cuts and rarities that our rabid fan base demands.
So strap on your polyphonic helmet, crank up your bionic implants and prepare your nervous system to cross through the sonic portal.
And remember what we always say at Mirror Universe Mixtape: If it's too loud, you're clearly from a species that evolved an inferior auditory threshold.
Side 1: Our Regularly Scheduled Program
Track 1: "Love Is All Around – The Mary Tyler Moore Show Theme" – Joan Jett and the Blackhearts
Joan's rollicking rendition of the famous theme song is a great way to start your workday and give you that little extra spunk Lou Grant was so keen on.
With killer guitar licks and a fierce drumbeat, along with Joan's standard punker-than-you'll-ever-be vocals, this has to rank up there with the finest punk covers, and especially among the more quirky ones.
Track 2: "88 Lines About 44 Simpsons" – the great Luke Ski
This playful parody of the Nails' new wave classic "88 Lines About 44 Women" takes the same list approach as the Nails, but instead of a string of romantic and sexual exploits, Luke Ski is more interested in the expansive world of Springfield, USA.
Ski perfectly captures the essence of each character in just a few words, often incorporating clever wordplay and references along the way. A must for any Simpsons superfan.
Track 3: "The X-Files Theme in a Major Key" – Muted Vocal
Muted Vocal is one of a number of online artists to begin taking popular songs and transposing them from minor to major keys, and vice versa. Often the result is mediocre and strange in an unsatisfying way, but this X-Files take is pretty nifty.
While the original theme has become a genre TV classic, joining the ranks of The Twilight Zone, The Outer Limits and Unsolved Mysteries, this upbeat version sounds like it came from a lame '80s medical drama that aired after Webster. That said, it's still fantastic, because what's more unsettling than something meant to be unsettling made palatable?
Track 4: "Underdog Theme" – Butthole Surfers
It might be odd to hear, but the original Underdog theme is pretty badass. With the opening declaration by the titular pooch, "There's no need to fear! Underdog is here!" followed by the tentative guitar picking and "ooooooh ahhhhooooo" of the chorus, the song grabs your attention from the get-go. The cartoon may have been fairly average, but that theme song is a classic.
Here we have alt-rockers and resume killers Butthole Surfers taking the amazing chug-chug-chug beat of the original and wailing on it with some '90s guitar licks. Well worth the NSFW risk.
Track 5: "Lucy in the Sky With Diamonds" – William Shatner
A lot of TV and film actors have transitioned into music, but none so spectacularly and bizarrely as William Shatner. While everyone is familiar with his "Rocket Man" rendition (and for good reason – it's proof God wants us to be happy), most people are less familiar with the other songs he recorded.
One of the strangest is this bubblegum cover of the famous Beatles tune. Shatner's in pure, not-quite-self-parody form here, rolling around sentences and exploding on random words like he's been given an acting exercise.
"Picture yourself…in a boat…on a river…with tangerine trees and MAR-malade skies. Somebody calls you. You annnnswer quiiite slowwly…A GIRL with kaleidoscope eyes…" Doesn't get better than this.
Side 2: Stay Tuned
Track 1: "Step Right Up" – Violent Femmes
Of course, we can't enjoy television's warming glow without the express written consent of our corporate masters. Thankfully, Tom Waits took care of us with his lively semi-rap about advertising jargon. If you haven't heard the original, seek it out. It's Tom at his best.
And while Tom croaked out his lyrics rapid-fire like a carnival barker, here we have the Violent Femmes taking a little more irreverent and tongue-in-cheek approach, and it pays off. Tom was already thumbing his nose at corporate America. The Violent Femmes decided to add a finger.
Track 2: "Getaway" – Mark Cherry
When Arrested Development unexpectedly returned nearly ten years after its cancellation, Mitch Hurwitz and crew weren't about to rest on their laurels. Not only did they take on a mindbogglingly complex narrative structure (and completely succeeded with it), they brought on fun new characters and furthered their own mythology.
One of the best bits had Gob tagging along Bieber-esque Mark Cherry and winding up with a song written in his (dis)honor. Along with a lot of music from Arrested Development, that song was actually released in full, and it's pretty great.
Track 3: "Video Killed the Radio Star" – The Presidents of the United States of America
The original MTV rallying anthem, the Buggles' hit is everything pop should be – fun, simple and catchy without being infectious.
The Presidents of the United States of America, a kindred pop spirit with their own playful hit "Lump," seem perfectly matched to tackle this cover. Stylistically it's not too different from the original, aside from removing the synth flair for some mid-'90s semi-grunge. But it pays off and is a blast.
Track 4: "Stairway to Gilligan's Island" – Little Roger & the Goosebumps
The kind of track where your mind explodes upon finding it, this song is a famous novelty record from the '70s and should be familiar to any Dr. Demento fans.
Playing a condensed version of the "Stairway to Heaven" melody, Little Roger & the Goosebumps lay the Gilligan's Island theme song lyrics over top, which fit perfectly. It makes for a weird, delightful mash-up from the days when there wasn't a word for it yet.
Track 5: "The Muppet Show Theme (Hebrew)"
If you need me to sell you on this, you're what's wrong with this country.
This concludes our broadcast day, Sound Cadets. Until next time.