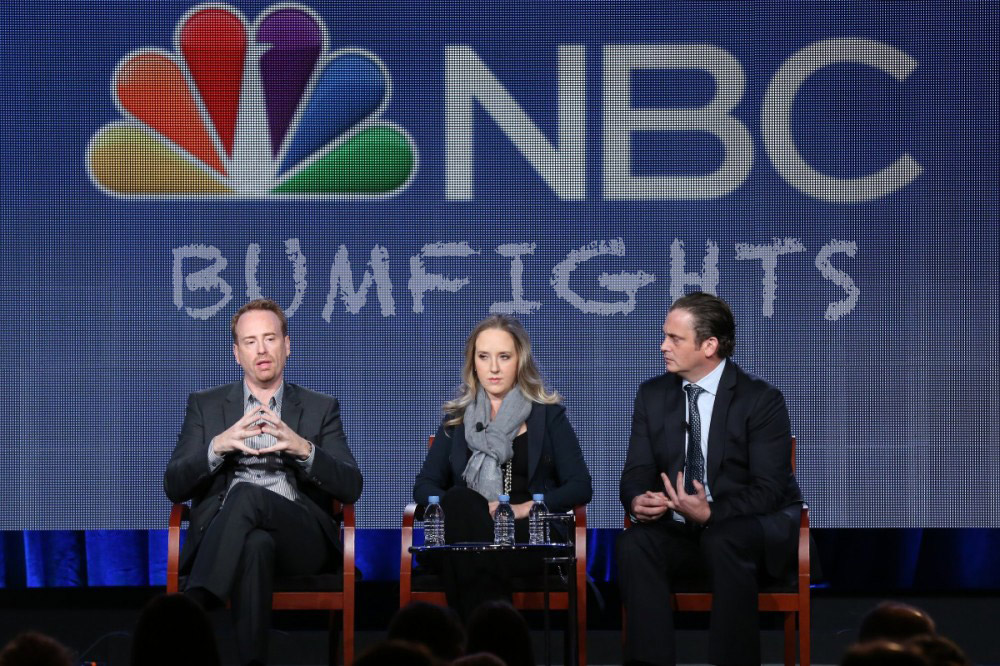 NEW YORK CITY – Once known for its "Must-See TV" Thursdays and a long line of successful sitcoms, NBC is now making some big changes.
Not only did NBC shock broadcast insiders and fans alike when it failed to put any notable comedies on the fall 2016 programming schedule, but the network revealed it had one more surprise up its sleeve Wednesday, as the entire lineup – save for Sunday Night Football – has been replaced by videos of bum fights.
"As our ratings continue to decline, we've come to admit that we have no idea what you animals want," NBC chairman Robert Greenblatt said. "So I don't know, we're just going to try bum fights for a while. Who gives a shit anymore?"
After canceling a number of shows last year – including State of Affairs, Constantine, Marry Me, About a Boy, One Big Happy, A to Z and Bad Judge – Greenblatt admits he has felt completely lost, and on many occasions, drank himself to near-oblivion as he wracked his brain over the network's constant failures.
"One night, after I had been up for 72 straight hours, I came across some old bum fight videos on the Internet," Greenblatt said. "I thought, 'Sure, why not?' At this point, we've tried everything besides this and hardcore porn, but we're not ruling that out yet, either."
Nielsen projects a 174% increase in NBC viewership in response to the network's programming changes.