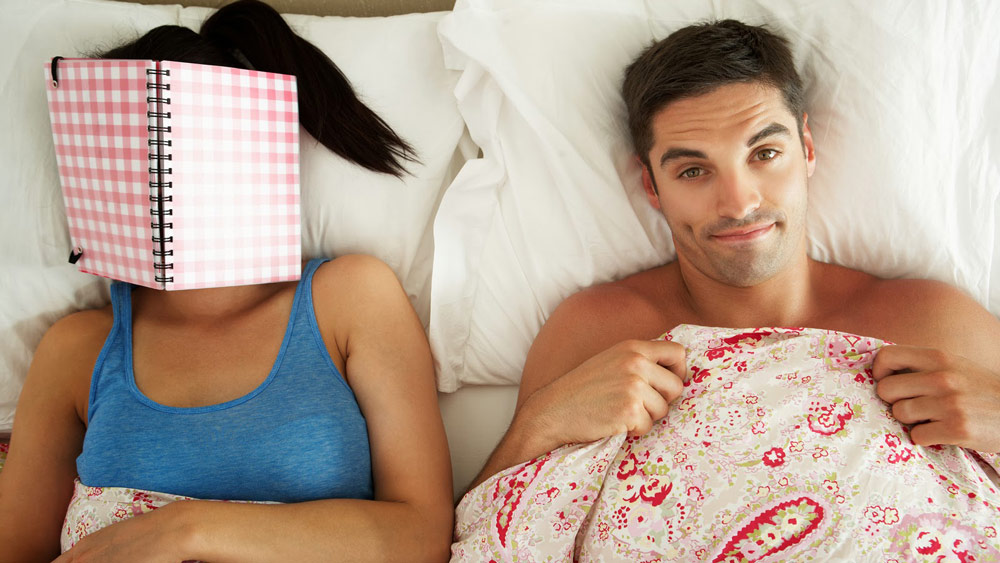 A question I'm asked often by my beloved(s) is, "Jake, what do I do if my significant other and I are getting a little bored of each other in the bedroom?"
The first time I heard this question, I must admit, I was thrown for quite the loop. The Griftmeister keeps his partners happy and taken care of, so the idea of boring your fellow traveler, or travelers, while you make your way to the dreamland known as Pleasuretown is a new one.
But then I stewed on the question for a bit. Rolled it around on the back of my tongue in order to let it hit every taste bud, which is how I make most of my decisions. Over and over the idea tickled my tonsils, gaining momentum, but the answer stayed just out of my grasp. That is, until I was told by a recent adventure partner that maybe things were getting a little ho-hum in the sack.
That's when it finally hit me, and the answer is comically simple.
There's an old adage – "If you're bored, then you must be boring." The truth is, my dear Griftorians, that adage couldn't be closer to the truth. I've already explained how I got so good at sex, so there can be no question as to the veracity of my sexual desires, or the fact that I can just plain fuck good. So, by math, if I fuck good and my lover is bored, then they absolutely have to be a boring person.
My answer to you, adoring letter writers, is if the one you've chosen to be intimate with tells you that they're "bored," then it's time to find a more exciting partner who isn't such a wet blanket. You'll thank me.