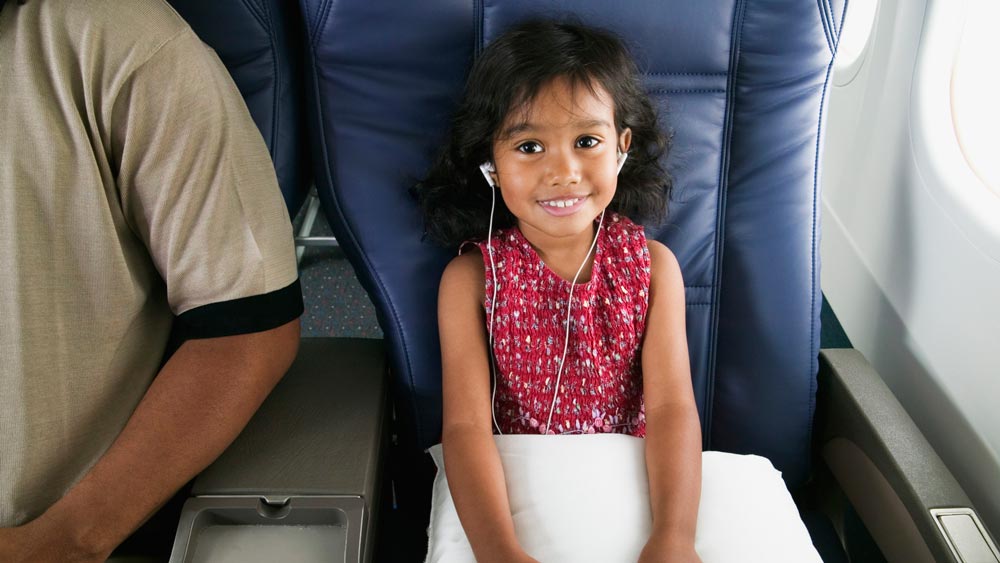 LONG ISLAND CITY, New York – Executives at JetBlue were distraught today as they discovered that a flight's generous legroom had been wasted on a short-legged child.
The low-cost airline prides itself on the 34 inches of legroom they provide economy-class passengers, a full two inches above the U.S. national average.
"We've spent millions of dollars to make sure our passengers have the most legroom of any economy flight passengers," said Vice President of Customer Experience, Joanna Geraghty, speaking from the JetBlue corporate headquarters in Queens. "I'm torn up to hear that we lost that legroom to some under-sized punk."
"What really gets me though," Geraghty added, "is thinking about those three construction workers who died in our legroom expansion project. I don't know how I'm going to explain to their families that they died for nothing."
Doug Ford, the lead designer of the seat position redesign, was also bothered to hear about the unfortunate waste of space.
"I understand that at some point you need to travel with your child," he said. "But to think of the way the long hours on this project tore my marriage apart…why not just choose an airline with less lavishly spaced seating?"
Not even the top brass at the company escaped disappointment. CEO Robin Hayes explained that he was exceptionally upset to hear the news, especially after he had to "get on [his] knees and cry like a baby in front of top JetBlue investors" to get the extra legroom approved.
Hayes also added: "This nasty little brat could have stretched her legs in any budget airline plane, but this spoiled monster just had to fly JetBlue."
Acknowledging that some passengers may not be aware that JetBlue is "loaded with legroom," Hayes and his marketing team are encouraging customers to keep an eye out for their upcoming "Keep Your Worthless Kids At Home" ad campaign.