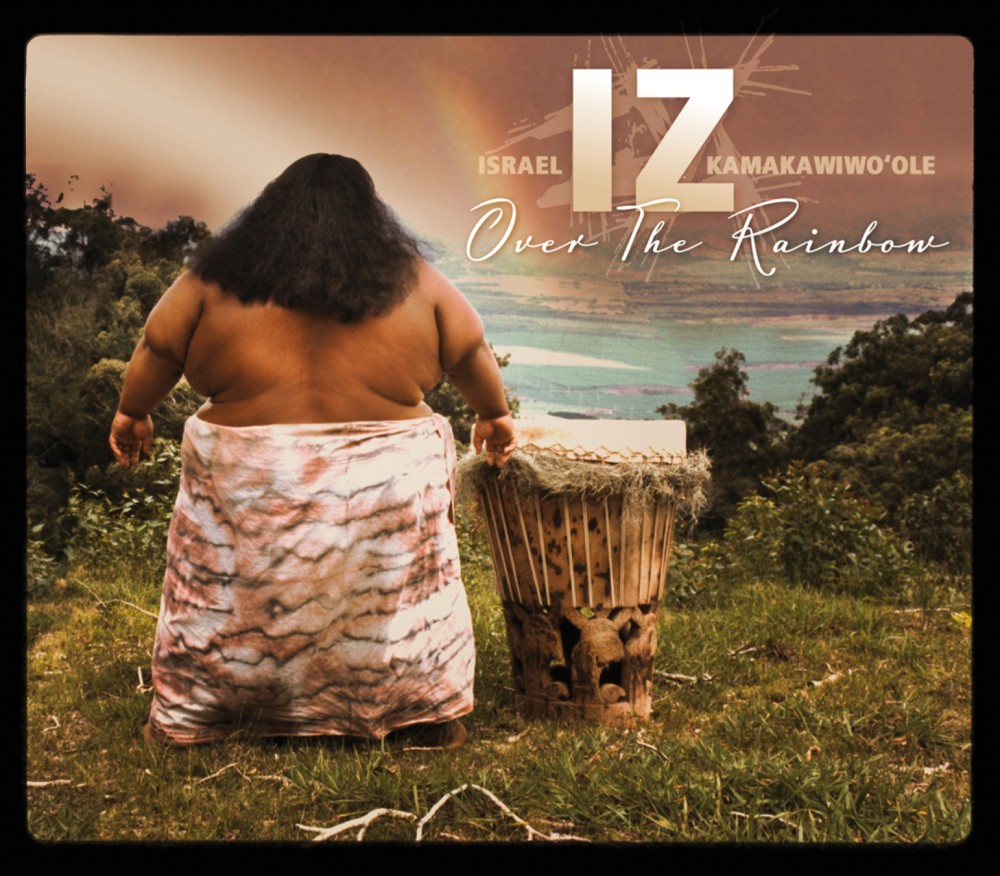 Here's the deal:
Israel Kamakawiwo'ole was the biggest thing Hawaii ever saw. Standing 6'2" and weighing 758 lbs., he released CDs in the '80s and '90s, one of which, Facing Future, is the only Hawaiian album to go platinum. His musical weapons of choice were the ukulele and the human trachea. Nicknamed both "Iz" and "The Gentle Giant," the latter for fairly obvious reasons, he became a (Wishes It Was Its Own Nation)al Treasure.
You've probably heard his cover of "Over the Rainbow" mixed with "What a Wonderful World," which has cropped up in some movies and TV shows, including You've Got Mail. But he also has some other great covers, originals, and traditional Hawaiian songs.
Covers include "Take Me Home, Country Roads," "You Don't Know Me," "Sea of Love," and the Gilligan's Island theme, all delivered with a quirky, poppy sensibility mixed with a South Pacific flair. Other songs, more true to his ethnic roots, include "Maui Medley," "Uilili E," and "White Sandy Beach of Hawaii."
Sadly, he died in 1997 due to complications from his weight, but he remains a major presence in Hawaiian music. With his soft, charming voice and serious skills on the uke, it's not hard to see why.
But seriously, go ahead and picture the most morbidly obese person you can imagine holding a tiny, tiny guitar.