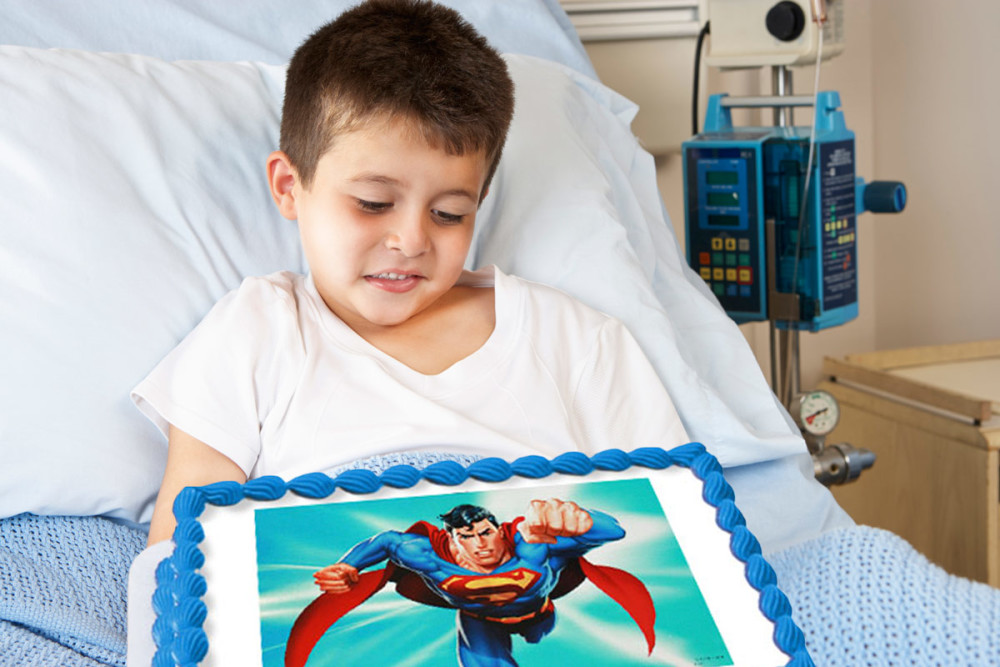 CLINTON, Ind. – Fatigued, sore and without much of an appetite from the chemotherapy, terminally ill Nicholas Becker celebrated his seventh birthday Tuesday at St. Thomas Children's Hospital with a vanilla Superman cake.
Working under the assumption that this would somehow empower their ailing son, Nicholas' parents paid no attention to the comparison being made by their cake as they enthusiastically cheered and clapped for him as they sang "Happy Birthday." After singing, Nicholas struggled to summon the air to blow out his candles. Meanwhile, Superman has freeze breath and can inhale and exhale tornadoes with the greatest of ease.
Eventually, Nicholas mustered whatever strength he had left to finally extinguish the candles on what he had hoped to be a chocolate Spider-Man cake.