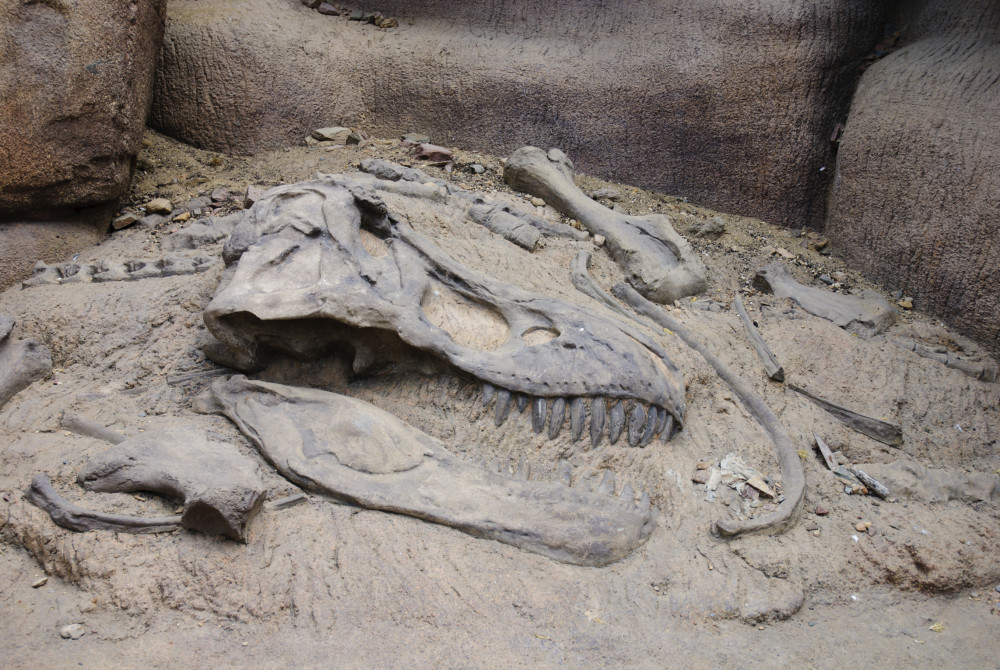 GLEN CANYON, Ariz. – Dr. Britney Williams discovered a previously unknown species of dinosaur fossils while digging in the desert Wednesday morning, and named the new species Shortschlongasaurus in honor of her ex-husband.
The animal lived in the Cretaceous Period and could grow to be over 15 meters in length, according to the recently divorced paleontologist.
"You would think that since this dinosaur is so big, it would have proportionately sized genitalia, but that is simply not the case," Williams said. "When I realized that, a name instantly came to mind."
New species of dinosaurs are not often discovered, and even less often are they named out of spite. But there have been cases of it before. The bobsadickheadopods were a classification group created 26 years ago by Marvin Atwell, who was embroiled in a fierce falling out with his former colleague Robert Trimmer at the time.
"I'm not able to prove this for sure, but I think this new species was a very sneaky and untrustworthy predator," Williams said. "And I imagine it was willing to leave its long-term partner and young whenever a younger specimen would come by."
We reached out to Dr. Tom Williams, Britney Williams' ex-husband, for comment.
"I am far too busy to respond to Britney's immaturity," he said. "As a practicing astronomer, I am currently on the search for a planet that is dark, cold and ugly, so I can name it after her."