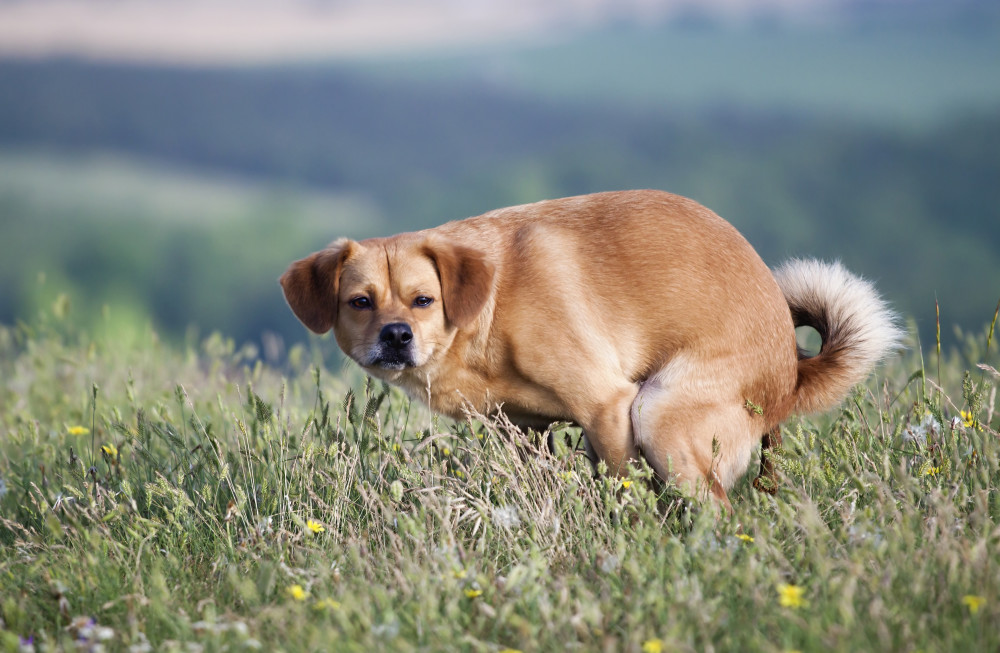 MONTVILLE, Ore. – They say a dog is man's best friend – at least, that's how it's supposed to be.
But Dan Gertheim has been having trouble with that idea lately, as he can't shake the feeling that his six-year-old pup Ruffles has been harboring some ulterior motives against him. For the past year, Ruffles has been making unrelenting and direct eye contact with Gertheim every time he defecates.
"It's been unnerving to say the least," Gertheim said. "I try to look away and give him some privacy, but I always come back to his stare, always locking eyes with me. I've watched him stop mid-poop and reset himself to ensure he's in my line of sight."
"He keeps staring even as I pick up his poop, struggling to hold the leash and bag at the same time. I…I think he enjoys it."
"I don't know if this means anything," added Gertheim, "But I've started having these dreams where an all-seeing pair of dog eyes chases me through an endless green lawn. It's been really spooky, and frankly, it's made taking Ruffles out for his poo-poo walks a living nightmare."
Dog experts around the country have flocked to Oregon to study this peculiar scenario. The consensus seems to be that this is some sort of dominant power move and, most importantly, a signal for a potential paradigm shift in the animal-human dynamic.
So are dogs now becoming the dominant member of the house against weaker human minds? Is this the animal takeover we've all been fearing for generations? For now, the answer to that question remains unclear, but it hasn't made Gertheim feel any more at ease.
"I can't help but feel like I need to appease Ruffles," Gertheim said. "I've been buying him the better treats, letting him sleep on the bed while I take the couch. I don't know what else to do, but if something does happen and the dogs take over, I at least want to be on the right side of things."