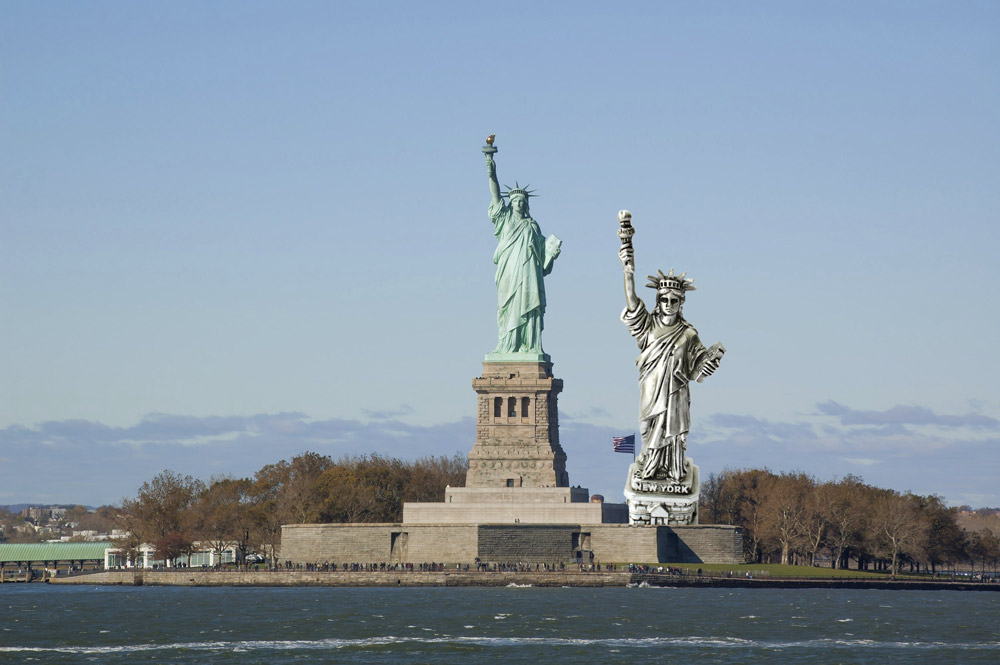 NEW YORK CITY – Lady Liberty has a new roommate in New York Harbor and visitors are already lining up to see the odd couple! A statue commemorating the dedication and virtue of living statues everywhere has been erected next to many performers' favorite muse – Lady Liberty Herself.
A statue honoring people pretending to be statues has long been in the works, but only recently did the movement gather steam after the retirement of the greatest living statue performer of all time – Julio Marquez, who shattered tourists' concepts of reality everywhere from New York and Las Vegas to other international hot spots.
Now, travelers from across the world will be greeted by the enduring symbol of freedom, along with her totally cool and radical new sunglasses-wearing twin. A giant bucket will also be placed at the new statue's feet, where, after taking a picture with the attraction, visitors can donate a few dollars or cleverly escape paying anything.