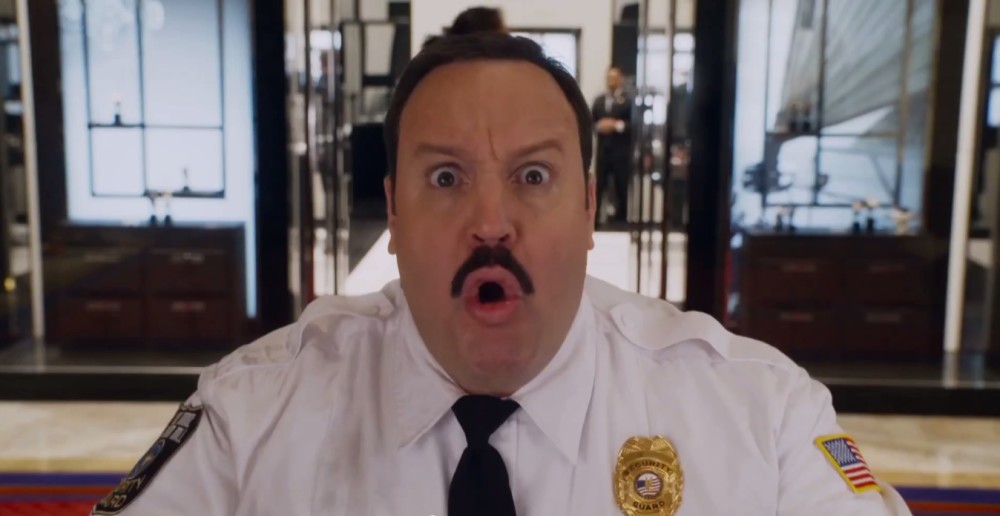 "The beast that thou sawest was, and is not; and shall ascend out of the bottomless pit, and go into perdition: and they that dwell on the earth shall wonder, whose names were not written in the book of life from the foundation of the world, when they behold the beast that was, and is not, and yet is." – Revelation 17:8
I've already come to the conclusion that humanity is not long for this Earth, evidenced by the initial financial success of Paul Blart: Mall Cop 2. However, there is always an opportunity for redemption, and a fresh, new week was our chance to reverse our fate and prove that last week was an aberration and we actually have evolved to the point that our extinction is no longer imminent.
I was wrong. So very wrong.
Last weekend, the sequel in what could prove to be the endless Paul Blart franchise – and what will most certainly be the only films available in hell – made another $15.5 million, bringing its total gross to nearly $44 million.
Redemption is a revered concept in our society, but how can we be so blind to see that humanity itself needs it? Don't pray for the world – it will fall on deaf ears. At this point, there is nothing that can be done to help our fate. As Paul Blart: Mall Cop 2 continues to make boatloads of money, humanity proves it is beyond saving – or, worse, not even worth trying to save.