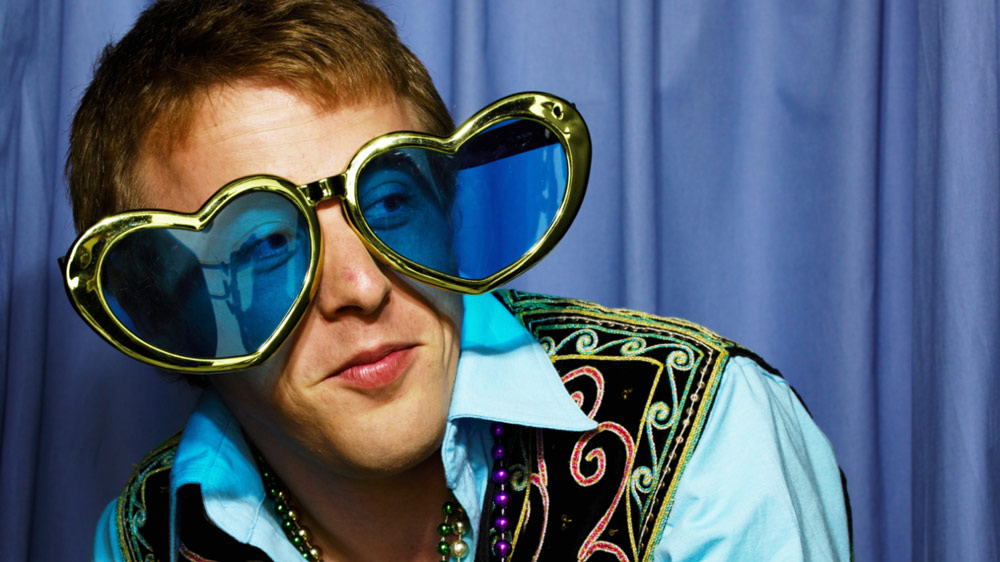 LITTLE ROCK, Ark. – Despite living in the current comedy landscape and marveling at the technological advances of today, local man Zach Huffman feels the time is right to become a prop comic.
"With YouTube and the explosion of social media, it's now easier than ever for prop comedy to reach a broad audience." said Huffman. "There is just so much potential."
Though he has every opportunity to learn about the field and do anything else with his comedy career, Huffman is planning to upload a new video to YouTube each day that will contain antics such as pretending a water bottle is an elephant trunk and wearing large, novelty sun glasses while doing a Stevie Wonder impression. Soon Huffman plans to make "Man on the Street" videos, where he will walk around town and do bits based off of whatever accessories people he encounters have on them.
Though prop comedy fails to register even a blip on pop culture's radar, Huffman insists on filling people's news feeds with Vine videos of him wearing obscenely large shoes and a bucket on his head.
"Not only have advances in technology and social media made it easier to get prop comedy into people's faces, it also opens up new possibilities that would have been impossible until now," he said.
"Audio prop podcasts," Huffman declared excitedly. "That's all I have to say."