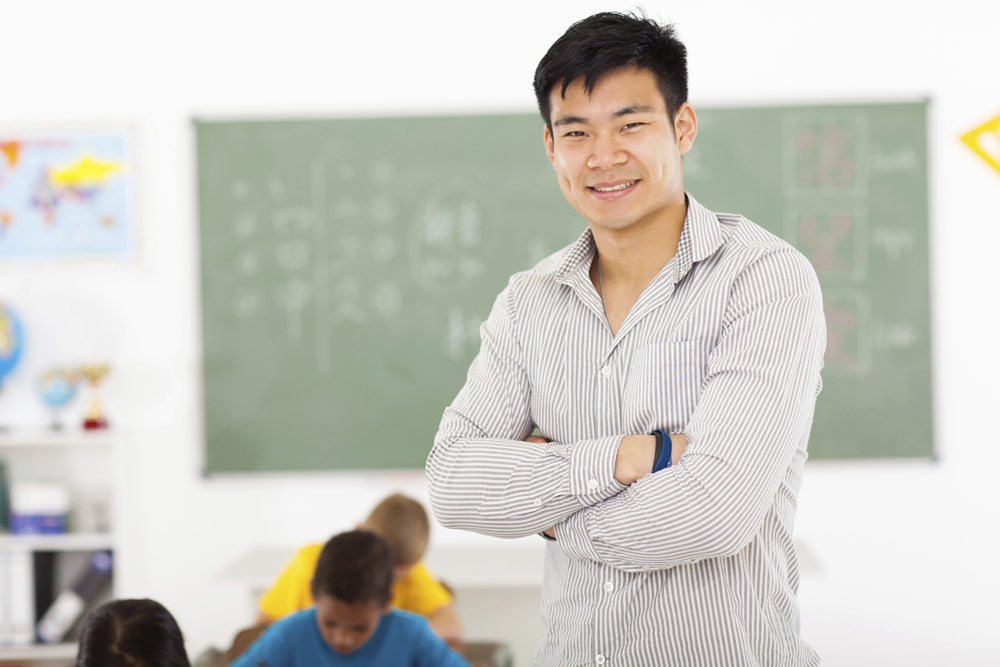 BOSTON – John Thomas Middle School is getting a new social studies teacher, and he just so happens to be an alumni himself. Wang Dong once roamed the halls of the school, and the 29-year-old is returning to shape the minds of today's area youth.
"When I went to school here, the classes would just drag on forever. They may have changed schedules since then, but I promise, while these lessons won't be long, they'll certainly be hard,'" Dong said.
"As a teacher, you want to rub off on as many kids as possible," he said about his new job. "It's why you get into the profession. Kids are accessible and eager."
Brian Garrett, the principal at John Thomas, is excited about the new hire, too. "With a firm grip and a guiding hand, I know Wang can get inside the children and really find a way to make learning as pleasurable as possible."
But the work of a teacher is never done, and Dong doesn't plan on going home straight after work; he's also looking forward to taking up his role as the school's new basketball coach.
"Some of these kids are getting a little chubby, but it's nothing a little ball work won't burn off," he said.
It won't be all fun and games for Mr. Dong, though. Recently, grades have begun to slip in the district and it'll be Dong's job to help get them back up.
"I've got a real challenge in front of me," Dong said. "The students here have really been resting on their laurels, but I'm not afraid to tug them off. Everyday I come into the class room I take off my Wang Dong pants and put on my teaching pants in front of the children, and I think that makes all the difference."
"I know kids this age can be ruthless and tough on their teachers, but I'm not going to let them get a chokehold on Dong. Stroke for stroke, my classroom will be built on a mutual respect and an environment of learning."