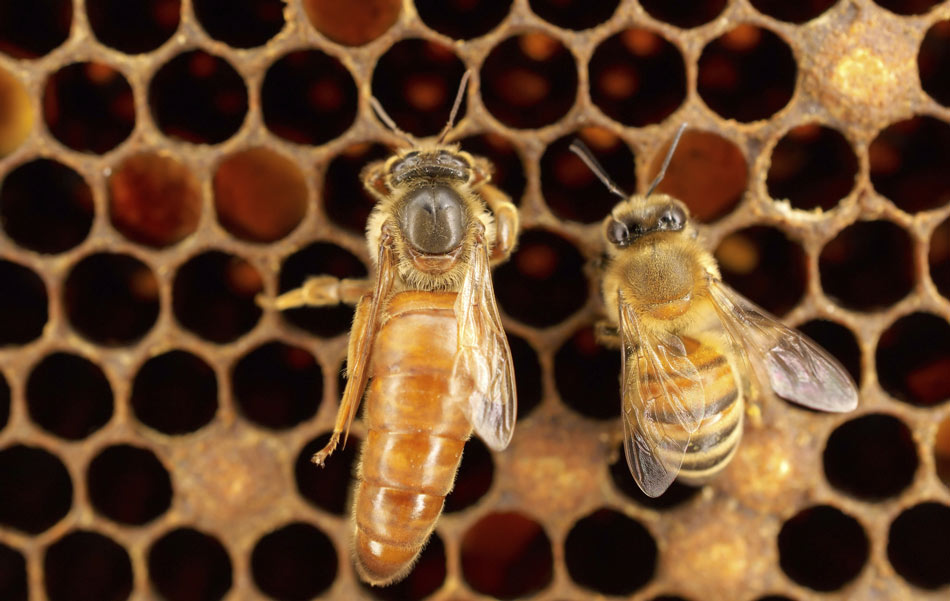 STATE COLLEGE, Pa. – One red-hot little firecracker of a queen bee has been getting her drones randy and ready, top entomologists at Penn State University reported today. This queen bee has long held researcher's fascination for her ability to get what she wants when she wants it, but this is the first time she's also displayed an "absolute overt sexuality," said scientists.
"All the entomologists here knew that the queen in Hive #1347 was a pistol, and frankly a bit of a tease," said lead researcher Thomas Jenkins. "But this is the first time we've seen this downright lasciviousness."
"From the way she's been flaunting herself in front of the drones to the way she slowly dips her mandibles in the hive's honey, even an undergrad could see the lust positively radiating off of her."
According to scientists, this latest display of raw sexuality and lewdness represents a promising step forward in the ongoing fight against the diminishing bee population across the US and North America.
"I've been watching bees a long time," explained Jenkins. "And I've never seen a queen flaunt what God gave her quite like the queen in Hive #1347. It was a beautiful and erotically charged display of nature at work that might just save agriculture in this country."