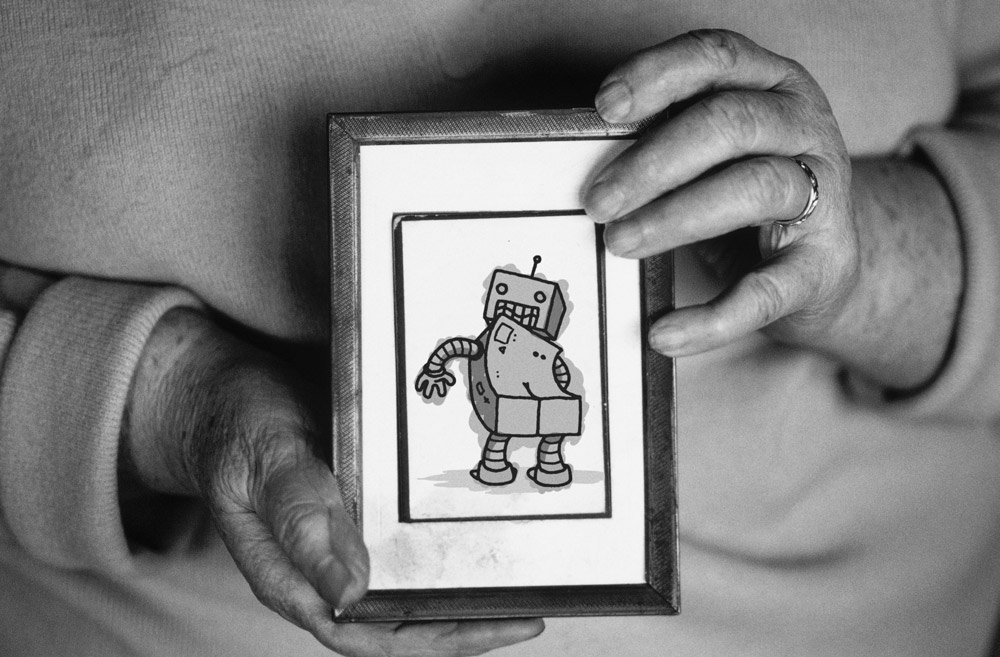 In honor of Robot Butt's first birthday, some of the staff decided to get together and share their favorite memories from their time with the organization.
Bronson Arcuri
My favorite Robot Butt memory, hands down, has to be the time B. Joseph Jackson and I put together a Robot Butt Live Show. After premiering it at a Washington, DC music and arts festival we got spotted by some producers and were invited to perform our act at Carnegie Hall. On our way there we took a pit stop in Breezewood and found an amazing act that we just knew had to open for us. That act turned out to be none other than Jonathan "The Maestro of Armpit Farts" O'Leary.
Obviously, we were having so much fun and were such a large following that we knew we just had to take the act on the road. Two months later we were in Amsterdam performing a weekly show at the "biggest brothel in Europe." Having decided that we had reached the top of our game, we finally called it quits and headed back to the States.
Steve DiMatteo
It's been a hell of a first year at Robot Butt, but I'd have to say my most vivid, possibly best, memory was when McDonald's invited Bronson and I to the corporate headquarters to sort out the apparent "misunderstanding" over the McRib being made of human meat. We were picked up in front of the Robot Butt office and had to wear black hoods over our heads until we were sitting in the CEO's darkly lit office. I recall seeing a figure standing in one of the corners of the office, clinging to the darkness. From the way it moved, its labored breathing and the slight glimpses I could manage, I could have sworn it was Grimace. But it said nothing. Was I hearing the faint sound of screaming somewhere in the building as well? I couldn't tell, and I was starting to feel a little light-headed after drinking the water provided to us.
When the CEO eventually came into the room to meet with us, we were told how silly it was to think that the McRib would be made of human flesh, despite the economical advantages it would bring to the company. The Grimace-like creature then made a horrific, bellowing sound like that of a blue whale crying in the depths of the ocean. A large man, who initially seemed to be guarding the door to the office, subdued the unknown beast with potent pepper spray.
The CEO hoped the matter was settled and shook our hands before the black hoods were placed over our heads again and we were taken back to the office. Somehow, we ended up being gone six days.
Anyway, here's to a great first year!
Tim Gaydos
My favorite Robot Butt memories are playing Destiny online with Brian, Bronson, and Shea. We get some gaming in and talk about upcoming articles and it's a lot of fun.
One time in particular stands out to me, when Bronson and I disagreed on what an the upcoming theme week should be.  Deciding to settle it once and for all, Bronson Swatted me.  Before I even knew what was happening the SWAT team burst into my home and my room, threw me to the ground and restrained me.  I ended up with a dislocated shoulder.  Good times.
Brett Isaacoff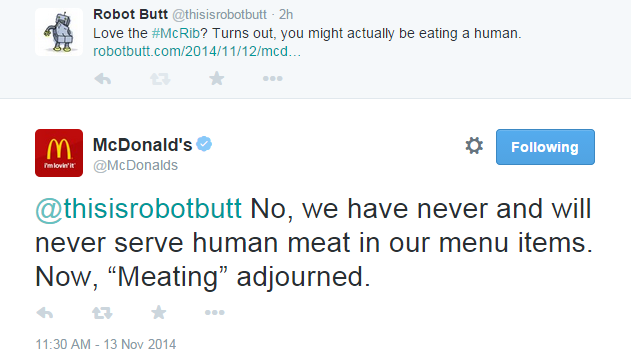 B. Joseph Jackson
Wow. So Robot Butt is one-year old? Didn't think this anniversary would ever come.
What are my most cherished Robot Butt memories? That's the prompt we came up with? Again, didn't think this anniversary would ever happen.
I guess I'd have to say my most cherished memories are the times I was able to spend with the many zany characters here at Robot Butt. The writers all definitely have their –isms, but that is half the fun! So many personalities working together to put out mediocre, sometimes funny content – it is a wonder and joy to work solely for this website.
Particular shout-outs and big-ups to my main man, and gampy, Rex Forsight. I still keep you in my thoughts and can't believe we inhabit a world in which you aren't a part of.
Linton Lewis
Robot But make big big m oney for mee. You want rich? me too! Robert Butt is supergood place to gEt all $$$dolars$$$. If you want rich beyong imagine lik me, send me emails or tex t with credit card so i can authorize u! 1000 percet real!!! Come Robt Butt today!
Shea Stanley
My favorite Robot Butt memory? It'd have to be when I was flown out to Washington. The First Lady had contacted our editors and demanded a commission from their artist. Little did I realize I'd be doing a nude portrait of Mr. President. I only truly became excited by the prospect when the First Lady intimated to me that she wanted Baracks torso replaced by Joe's in the portrait. On that final stroke of the brush i knew I'd finally made it, all thanks to my connections with Robot Butt.