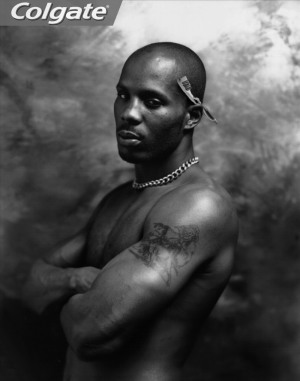 NEW YORK CITY – In a surprising move towards more "hardcore advertising," Colgate announced Thursday that its new toothpaste campaign would keep your breath fresh "'til the casket drops."
"Gone are the days of commercials where a woman simply brushes her teeth in a bizarre, all-white void, as if in purgatory. We feel it's necessary to reach a younger audience with our messaging," Colgate Chairman, President and CEO Ian M. Cook said. "We performed extensive market research to discover a hip new angle that is sure to get customers hyped to use our wide array of products."
To drive the campaign, Colgate is enlisting the services of rapper DMX, who will record an original song that will be used in the campaign's commercials. Cook shared a sample verse:
"Blood in the air, a thug ain't afraid of death/
Ready for gunplay with my fresh fuckin' breath."
The series of ads will follow the journey of a hitman who embarks on a mission of vengeance, not unlike the plot to many current action films. After each brutal kill, the hitman will brush his teeth and stare unblinking into the mirror, contemplating what he must do next.
"People love action stars, and we're very excited to announce that we have Liam Neeson playing the role of the hitman for this campaign," Cook said. "As people connect and root for this hitman, they'll see him take advantage of everything from Colgate Total Advanced to Colgate Sparkling White and Enamel Health."
Cook is aware that the campaign might not be for everyone, but he believes from an overall perspective, it will open the Colgate line of toothpastes to an entirely new audience that otherwise might have just settled for a non-name brand.
"Our main goal is to make sure everyone takes advantage of the numerous benefits of our toothpastes," Cook said. "Even the toughest among us deserve to experience a dentist-clean feeling all day long."