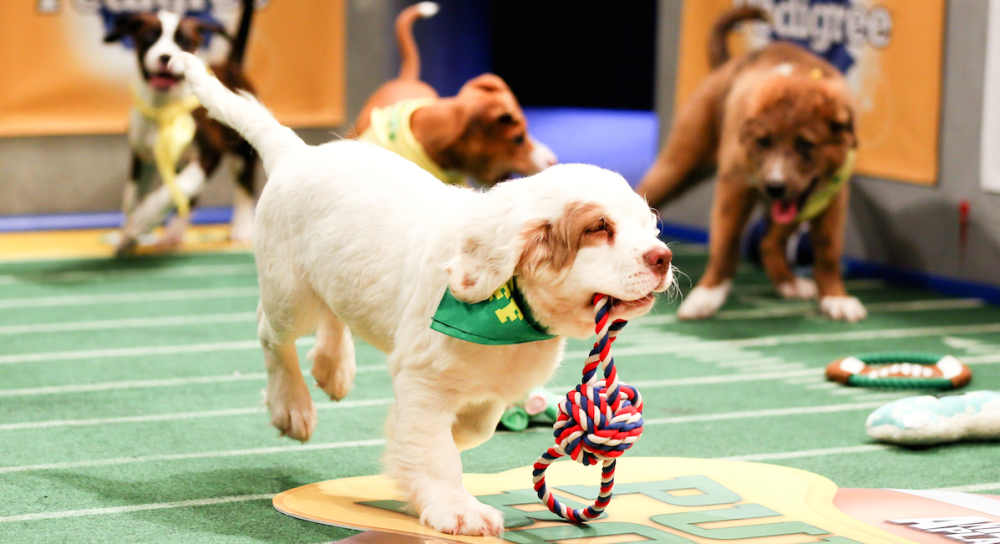 I went into Puppy Bowl XI feeling pretty confident in my fantasy team, but as I was building my three-player lineup, I somehow talked myself out of selecting Falcor. Falcor! I should have known that would cost me, and it did – dearly. Rather than finding a respectable place on the leaderboard, my team finished in extreme mediocrity, placing 9,853rd out of 18,116 entries.
My biggest regret, which will haunt me as long and as painfully as Pete Carroll's doomed choice to pass at the goal line, is picking Papi, who finished with only three points for Team Fluff. One measly takeaway that derailed everything. Maybe I was swept up in the adorable nature of this corgi mix. That's on me, of course, but all the scouting reports leading up to the game suggested Papi would have a field day out there. Falcor, who finished with 26 points, was right there for the taking. This majestic beast of a spaniel could have – should have – been on my team, and I opted for cute. This is the Puppy Bowl! If this year has taught me anything, it's that I'm worthless under pressure.
I hold similar disdain for Titan, a puppy with a tremendously strong name that didn't exactly translate to the field. I was expecting this American bulldog to be my workhorse, the backbone of my team. While he finished with nine points, that just wasn't going to get the job done.
I just fucked up, plain and simple.
Bubba, however, was a bright spot for the group. Bubba pushed across two scores on the day, using his slender build to streak down the field and score at will while virtually untouched. I've got nothing against Bubba.
Fellow Robot Butt editor Bronson Arcuri played the game as well, with similar results. His team was anchored by Henry, who was an unstoppable force. Henry scored four touchdowns, but it was for another ultimately disappointing team that also featured the disgraced Papi and Titan.
"Henry absolutely destroyed," Bronson said while we sorted through the wreckage of our busted Puppy Bowl fantasy teams. "What I wouldn't give for a team full of Henry's."