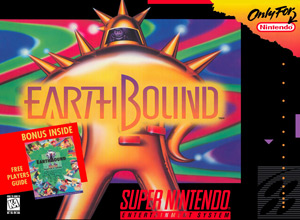 WASHINGTON – Local video game speed runner Matt "RunFastNotSlow69" Shackles set a new world record for the fastest completion of Earthbound for SNES Tuesday night, but was unable to shake the personal demons that have plagued him for most of the 26 years he has been alive.
"It was a dream come true, breaking the Earthbound world record, but I'm still unable to shake the memory of seeing my mom and the mailman going at it on my bunk beds when I was seven," Shackles said. "When my dad found out, he got super pissed and left immediately."
Earthbound is an RPG that was first released, under the name Mother in Japan, to much critical acclaim. Since then, the video game community has taken it upon itself to try to complete the game as quickly as possible, often using tricks and "glitches" to achieve various results.
"I've been working on this run of Earthbound for so long that I had to switch to the Japanese version to optimize," Shackles said. "That name, Mother, has nagged at me for so long, and as I was finishing this record run, I realized why. I was adopted."
Shackles has already begun to work on the next game for which he hopes to have a world-record run, Duck Hunt, but he worries that the dog in the game may remind him of a few family dogs that were sent to the farm.
"My dog Hooch was my best friend, and my parents sent him away because I was getting 'too close.'"