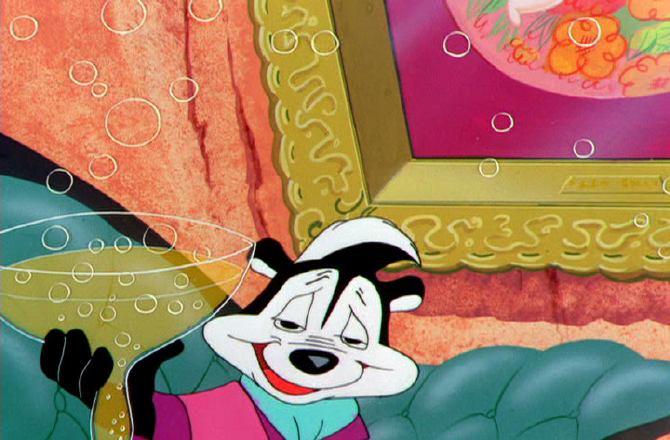 LOS ANGELES – Months after the public at large became aware of allegations against Pepé Le Pew, new accusers continue to emerge. The latest claims, eerily similar, come from Warner Bros. repertory player Petunia Pig and session musician Sarah Sparkles.
"I was doing backing tracks for Josie and the Pussycats at the time and Mr. Le Pew knew one of the producers," Ms. Sparkles said. "He said he could help get me a guest spot on Fat Albert since he was close with the creator. I was young and I believed him."
Both of the women's allegations, separated by decades, recount Le Pew leading them to a hotel room, supplying them with a drink poured from a bottle featuring three X's, and then engaging in what he called "amour."
The women join the ranks of nearly 30 animated characters to step forward with tales of Le Pew's actions, including Witch Hazel, Honey, Lola Bunny, Elizabeth Hoover, Janine Melnitz, Sarah Wiggum and Nermal. Le Pew's activities during his time teaching at Acme Looniversity have also been called into question.
"It's been an open secret for years," Petunia Pig said. "When I was attacked in '58, I was seeing Yosemite Sam at the time. When he found out, he confronted Le Pew on set and said he was gonna murdalize him. He would have, too, but Le Pew always had Grape Ape around. And remember, there were 30, 40 people there that day."
While Le Pew has remained mostly silent about the allegations, many industry insiders have begun to speak out, supporting the accusers. Le Pew's longtime Warner co-star Daffy Duck has recently begun a Twitter campaign calling Le Pew, among other things, a "desssthpicable rapisssth."