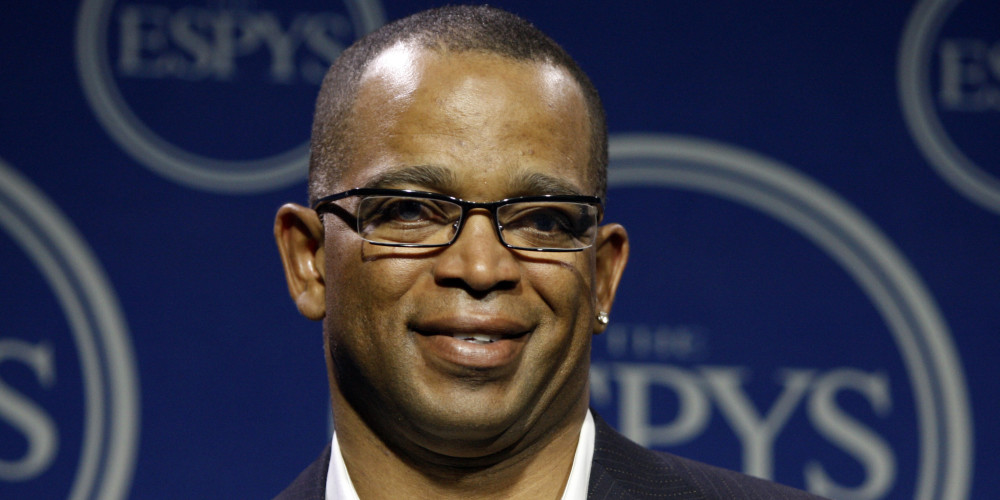 It's not an overstatement to say that Stuart Scott was one of the main, essential reasons why I grew up loving sports. Having been born in 1988, Scott really was synonymous with ESPN for me, and to this day he always, simply, made everything he did fun to watch. And throughout his career, he really did do a little bit of everything (he proved to be a great host for a couple of ESPN's wacky games shows). These days, the network and much of the sports world takes itself far too seriously, but every time I got the chance to see Scott, it was a reminder of what I loved about it all in the first place.
But now he's gone, and when I heard the news of Scott's passing from cancer on Sunday morning, it felt like a piece of my sports fandom went along with him. And I mean that in the most respectful way possible – he deserves to have some of that go along with him as just one of the millions of reminders he has, wherever he may be now, that his influence on sports and entertainment won't ever be forgotten or dismissed.
For me, Scott was at his most memorable during the slew of "This is SportsCenter" commercials in which he appeared. Though the newer bits that air today are good, many of the earlier ones are classic examples of when ESPN really pushed the envelope and truly embraced the notion that we are actually supposed to enjoy sports. There has been so much talent across the board in these spots, but it always felt like Scott had some of the best comedic timing of all.
It just plain sucks to lose one of the best so soon. But the sports highlights in Heaven did just get a whole lot better.