Sherwin-Williams is a paint and building materials company, but judging by their logo, it looks like the Fortune 500 company also has aspirations to begin a systematic genocide of every single human on Earth: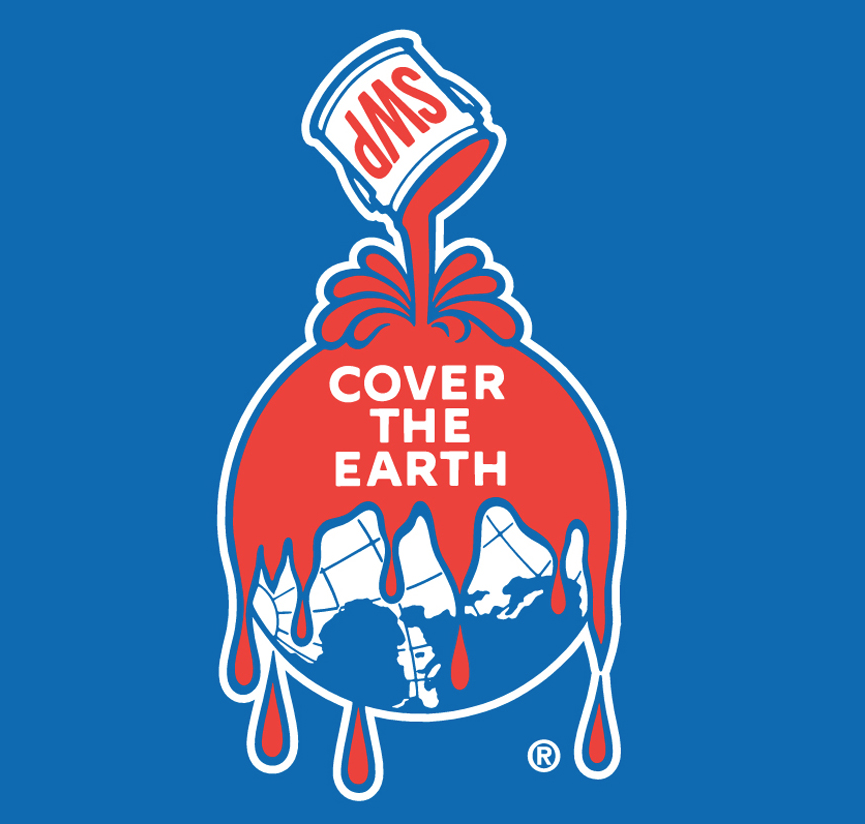 Not only does Sherwin-Williams want to "Cover the Earth" (which is the most sadistic slogan I've ever heard), but the company wants to cover it in a red liquid that sure as hell looks like it could be the blood of billions of innocent people.
Just look at the way the "paint" so menacingly douses the entire world, its drops so thick as the can continues to pour without mercy, a sure symbol that Sherwin-Williams' reign of terror and suffering never aims to cease. I don't know know when the company plans to begin eliminating all of humanity, but now that we know its intentions, we might be able to put a stop to it before it's too late.