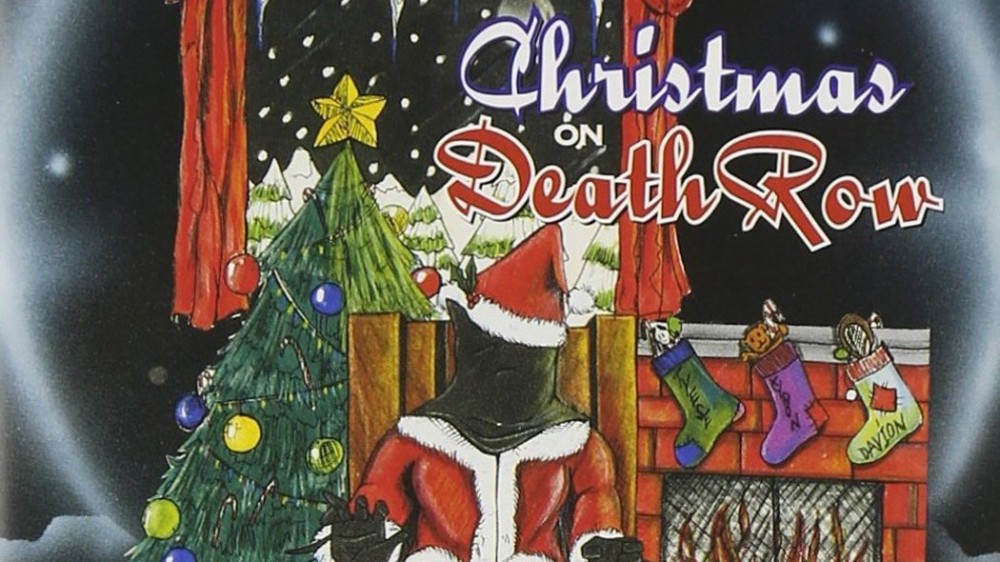 Halloween rap stinks, but Christmas rap is an entirely different story. There's an abundance of Christmas rap, hip-hop and R&B out there and, for the most part, these artists aren't just mailing it in for an easy paycheck. There is a lot of legitimately good Christmas rap out there, none of which gets the recognition it deserves, except for "Christmas in Hollis," which is maybe – maybe – in the top five for best Christmas hip-hop songs of all time.
So to give Christmas rap its rightful due, here are ten of the best holiday rap albums out there:
1) Christmas on Death Row – Various Artists
Best Songs: "Santa Claus Goes Straight to the Ghetto," "Christmas in the Ghetto," "Silent Night"
This is the quintessential Christmas rap album. And for something called Christmas on Death Row, you'd think it would be a little harder. Sure, there are some songs with more of a gangster rap feel, but a lot of the album opts to go for soulful renditions of existing Christmas songs and it works really well. There might not be a better Christmas rap song out there than its opener, "Santa Claus Goes Straight to the Ghetto" and you get plenty of Nate Dogg on this album, which simply cannot be understated. The hip-hop world just isn't the same without him. Plus, it's great to get a "Frosty the Snowman" rendition from the group known as 6 Feet Deep.
2) Gift Rap – The Cross Movement
Best Songs: "Tell You Why" and "Invasion Day"
Say, did you know that Christmas is a religious holiday? This album – from the Christian hip-hop group The Cross Movement – sets itself apart by offering more of a focus on the religious aspects of the holiday season. It would be easy to scoff at something like this because Christian music has a pretty tough stigma to overcome, but this is a great album full of solid beats and excellent songwriting that doesn't just preach at you. It doesn't hurt either that the Cross Movement is able to remind us what this is really all allegedly supposed to be about.
3) Christmas in the Dogghouse – Snoop Dogg & Friends
Best Songs: "Look Out," "Everyday Is Like Christmas to Me," "Christmas in the Hood," "My Little Mama Trippin on Xmas"
When I first listened to this album, I was pretty indifferent to it. It sure felt like Snoop was just mailing in another one. But this one takes a couple listens to really get into it, and once you do, there are a ton of gems in this Christmas collection that leans heavily on its G-funk roots. I'll (probably) never doubt you again, Snoop.
4) A Dipset X-Mas – Jim Jones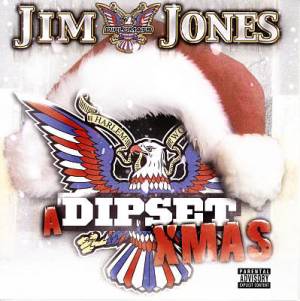 Best Songs: "Dipset X-mas Time," "Wish List," "If Everyday Was Xmas"
Jim Jones should get a ton of credit for creating what is basically an entirely original Christmas rap album (his sample of "Christmas in Hollis" on "Ballin' on Xmas" is great). A lot of the time, artists will simply repurpose Christmas classics and just put a little twist on them. But Jones swung for the fences with A Dipset Christmas, which allows him to not really have to sacrifice his style.
That means you get a harder Christmas rap album, which is very much appreciated. Of course, he also includes some other non-Christmas related songs from his existing canon, which is…odd.
5) A Colt 45 Christmas – Afroman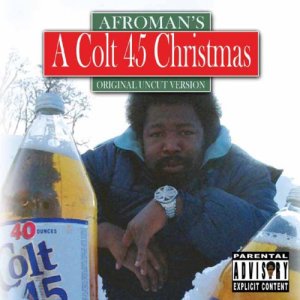 Best Songs: "Police Blow My Wad," "Afroman is Coming to Town" and "Violent Night"
As expected, A Colt 45 Christmas is one of the more overtly sexual, hardcore Christmas albums out there. A lot of the songs include at least some sort of reference to fellatio, which is great if you feel like that's exactly what your previous Christmas music has been missing. The album is short in its entirety, but it's definitely memorable.
6) Christmas Rap – Various Artists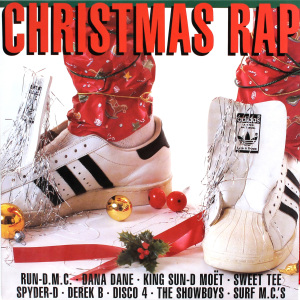 Best Songs: "Christmas in Hollis," "Ghetto Santa"
This is one of the places where you'll find Run-D.M.C.'s "Christmas in Hollis," which is, of course, one of the best Christmas songs of all time and one of the few Christmas hip-hop songs to actually cross into the mainstream. Unfortunately, there isn't too much else on this album that holds a candle to that classic.
7) A Tribute to Bad Santa Starring Mike Epps – Jim Jones and Skull Gang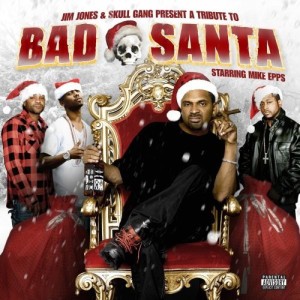 Best Songs: "Bad Santa Intro," "Christmas in the Ghetto," "Christmas," "All the Things I Want," "Better Not Cry"
Man, Jim Jones really loves Christmas. In his second foray into Christmas music, Jones goes hard in the paint on putting together a deeper, more hardcore album and enlists the help of Mike Epps to weave some holiday messages between the music, such as the message that "Christmas ain't shit." And when you're in need of an absolutely raunchy Christmas song for the holiday playlist at the family get-together, "Christmas" will surely do the trick.
If you needed evidence of just how hardcore this album is, here are the things on the Byrdgang's wish list:
Forgiveness
Big-booty bitches
Big guns for my n*****
Death to all snitches
8) All Star Christmas – Quad City DJ's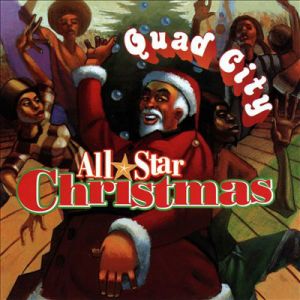 Best Songs: "What You Want for Christmas"
Look, the Quad City DJ's will always remain one of the best acts in the history of mankind for creating "Space Jam," but it's important to note that the group did, in fact, create other music. And some of that music was part of an impressive Christmas album that includes an all-time best in "What You Want for Christmas." This 1996 banger is the perfect antidote song to any lame Christmas party.
9) The Ying and the Yang of the Holidays – Ying Yang Twins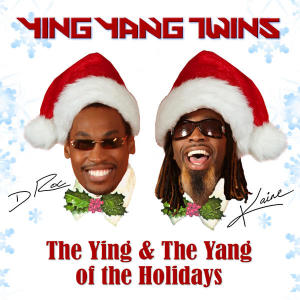 Best Songs: "This Christmas" and "Deck Da Club"
It's not a Ying Yang Twins Christmas song until they start rapping about a woman's bouncing booty, and that's exactly what you get with "Deck Da Club." The EP is just four songs long, but each one is pretty good. Though if you already can't stand the Ying Yang Twins, this album certainly isn't going to change your mind.
10) Badd Santa A Stones Throw Records Xmas – Various Artists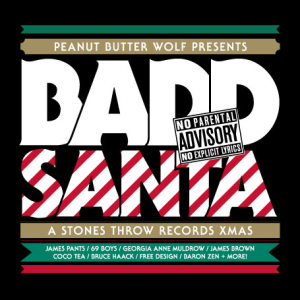 Best Songs: "My Christmas Bells," "What You Want for Christmas"
This album kicks some serious ass. While it does feature some early rap, it's got a mix of soul, funk and R&B thrown in there, too. It's not a purely rap-filled Christmas album, which is going to knock it down a peg, but it deserves a mention on this list.