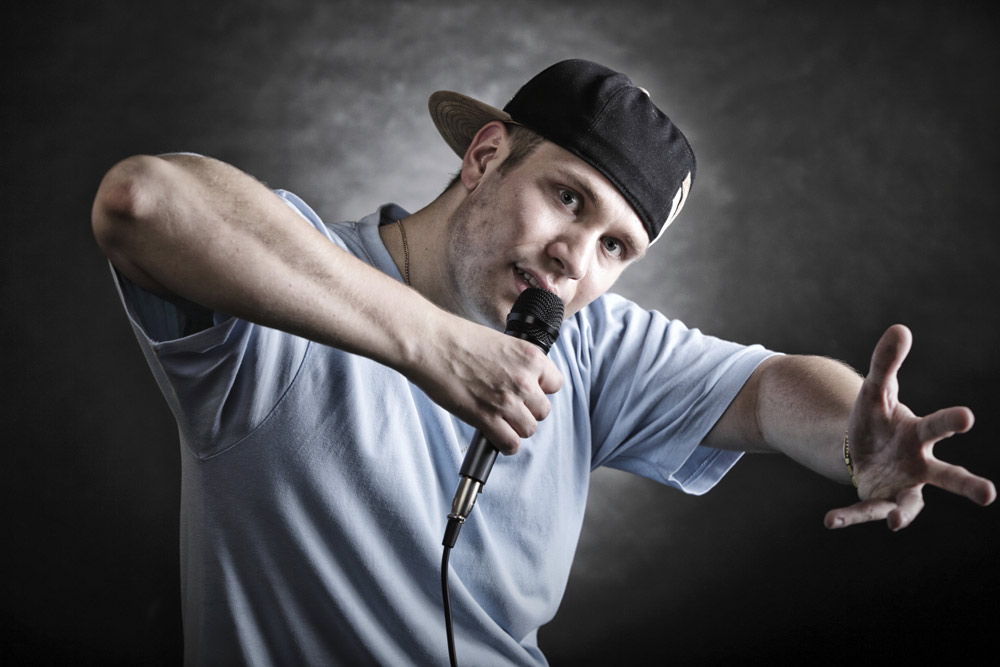 We've all heard the stereotypical diss song. One rapper has a problem with another rapper, so he says it in his music, marking the other's career for what they hope is eternity.
Here at Robot Butt, we believe that the more obscure something is, the better it is. So, for that reason, we wanted to highlight some diss songs you may not have heard this past year, but are nevertheless definitely worth a listen. Let us know which ones we missed in the comments below, and you may find yourself on the other end of a fun but serious vinyl attack from the Robot Butt linguists and poets-in-residence.
1) President Barack Obama vs. the 113th United States Congress – "Boehner is a Dick"
It is no secret that President Obama had some trouble with Congress this year. What may be a secret to some is that the 44th President of our great nation actually put his beef on wax.
"I've got House motherfuckers that want to stop me/Try to slow my roll, but that won't pop me/This Boehner dude he ain't fast/He's too tied up with his own shaft"
2) Me vs. a Sausage, Egg and Cheese Bagel – "Should've Went to McDonald's"
Back in February I went to my favorite little deli to get some late breakfast on a snowy winter morning with a few friends. Halfway through, I choked on some of my food and a little bit came flying out. My friends laughed really hard and my face turned redder than the pimento in a great omelet. The only thing I could do was express myself through song.
"You little piece of shit/You made my face red/Calling Ronnie Mac!/Make this piece of shit dead"
3) Easter Bunny vs. Mrs. Claus – "Your Sugar Daddy Ain't"
You might think that it is all milk and honey in the land of vaguely Christian holiday mascots, but you'd be wrong. The Easter Bunny and Mrs. Claus have a history that dates back quite some time, stemming from accusations of adultery while the Claus couple were taking a break. Well, this year, the Easter Bunny decided to finally put some words to the fight.
"Special Delivery for Mrs. Claus/Just in time to break some Christmas laws/It's your husband's hang down wrapped up tight/This little man nose ain't gonna burn too bright"
4) Weird Al vs. Kendrick Lamar – "Switch, Don't Hit the Lights"
Weird Al is no stranger to controversy, disses and stepping on toes. While his street cred usually will get him through most scuffles, sometimes he has to put pen to paper. When Al decided to release his parody song "Swimming Pools (Plank)," Kendrick wasn't happy. So, Al did the unthinkable and fired back with "Switch, Don't Hit the Lights," a tale of despair, as one man cannot seem to find anything in his house.
"Look inside of my house and you can't find anything someone hit the switch/Look inside your house and you can find anything no one hit the switch"
5) Roseanne Barr vs. President Recep Tayyip Erdogan  – "I'll Put it Where the Sun Don't Shine"
Turkey's president Recep Tayyip Erdogan was doing a bit of Internet surfing this year, and came across the video of Roseanne Barr singing the national anthem. Immediately, the president issued a statement, using the words "sick," "demented" and "totally screwed-up." Roseanne, never one to shy away from a bit of controversy, decided the misunderstanding would best be solved through the creative use of lyrical battery.
"So Maybe Dan's dead and maybe the kids aren't great/But I'm better than any fucking head of state/Including President Erdogan and his little coochie/Say it again I might grab my hoochie!"