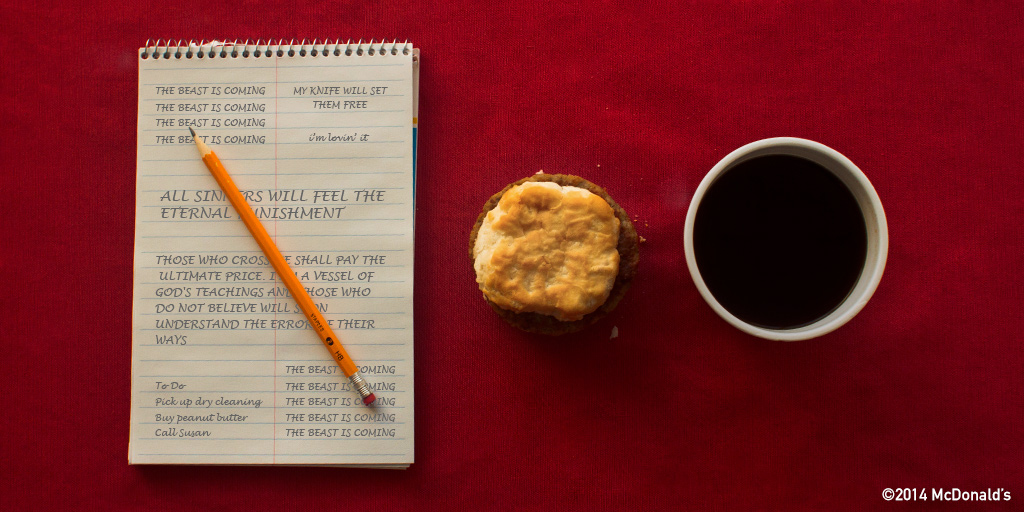 OAK BROOK, Ill. – Facing sagging revenues and a steady decrease of customers, fast food giant McDonald's has unveiled a number of new marketing campaigns to help generate business from a wide variety of new customer segments that are otherwise ignored in society, including maniacs, serial killers and psychopaths.
"We're attempting to create the widest possible net for potential customers," said James Travers, VP of Marketing at the McDonald's Corporation. "We believe that even the most mentally disturbed and dangerous among us need to eat."
One campaign already released features the tagline "Good Food, Great Ideas" and is advertised as a way for murderers to fuel up before embarking on their deadly tasks.
"We're very proud of our breakfast campaign geared towards incredibly unstable people," Travers said. "Say you're writing your manifesto in the morning. You're going to need something to eat, right? What better option than a delicious Sausage McMuffin and McDonald's coffee?"
The company is banking on this being the trick to increasing its dwindling customer base, as future campaigns are set to be geared towards Satanic cults, extreme BDSM enthusiasts and cannibals.