Another Halloween has come and gone. And as it has left us, so too has the opportunity to indulge in General Mills' various Monster Cereals, a delicious yearly treat that will also wreak havoc on your digestive system.
This year was different, though, in that there were new box designs released with the help of DC Entertainment. But this year was also different in that my eyes were opened to Franken Berry's life and backstory. Thanks to his new box art, I was able to discover so much about Franken Berry, about what truly makes him who he is. And more than ever before, I got the sense that he is undeniably gay.
Take a look for yourself: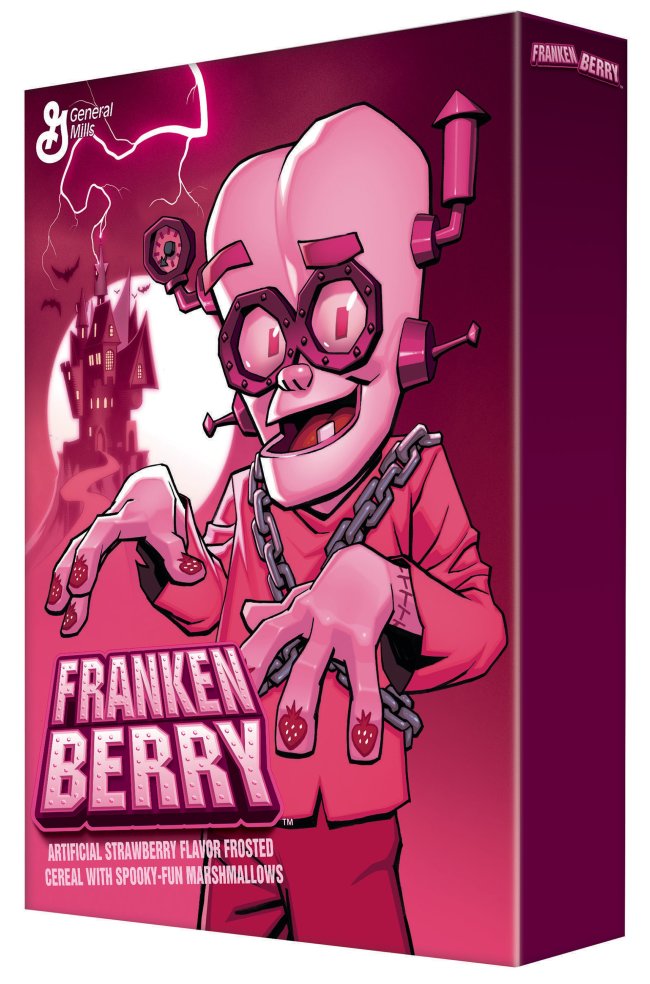 The stereotypical flamboyant arch of the hands. The strawberry fingernails (which have been around for a while, but somehow make much more sense here). The way he's thinned out. The giant, studded dark-rimmed glasses (which look just a little more chic this year) to go along with very comfortable lounging clothes. Something tells me that Franken Berry is an old gay monster whose wild days are behind him. Now, he's content having an easy home-based business of some kind, spending most of his time in the garden and, apparently, posing for new boxes of his cereal. He probably has a partner with whom he bickers constantly, but it's all based in decades of love.
And of course, General Mills has always portrayed Franken Berry as a sexual creature, and while his sexual appetite might have been hiding in plain sight this whole time, it was still ambiguous and secret. Here he is mid-ejaculation during one of his earlier periods: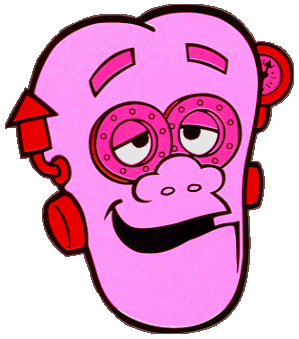 It's interesting that Franken Berry's orientation has never managed to make it out to the public. Maybe he never felt the need to have to tell anyone. Maybe he's simply chosen to lead his life the way he wants it, without worrying what other people, or his fellow monsters, think of him. It's admirable, and Franken Berry should be properly celebrated when his cereal comes back into our lives again next year.