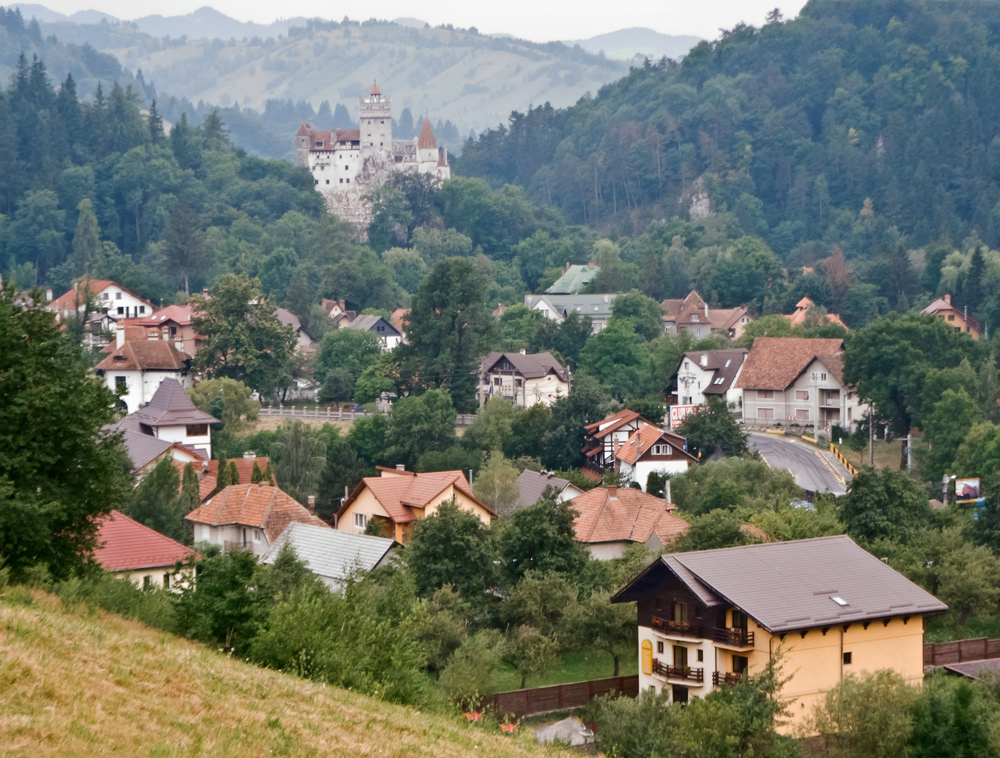 It's a beautiful sunny autumn day in the Bârgău Mountains, but underneath that handsome façade lurks an insidious sickness, a sickness that is draining the very lifeblood of this small Romanian village.
For the last five months, the nobleman charged with administration of this county, Count Dracula, has neglected his duties.
According to locals, the first sign of trouble was when the Count had an English lawyer over, then the next day missed a ribbon-cutting ceremony at the new town stable.
"Since then it's been one missed event and neglected duty after another," says local resident Luminiţa Neacşu.
"First the ribbon cutting, then the church's pancake breakfast, and just yesterday we had to have someone rush in last minute to preside over the elementary school spelling bee."
While the lack of leadership in this rural village is disturbing, it wasn't always this way. According to many locals, the Count used to regularly attend town functions.
"This time last year I'd see the Count everywhere: at soirees, blood drives, and he was a regular at our late-night PTA meetings," Neacşu said.
This lack of leadership has got some residents envious of nearby towns.
"I don't want to sound ungrateful, and I'm sure running a village can be difficult. I'm just saying Count Dennis two towns over opened two new parks this year." Neacşu said. "Meanwhile I have no idea who's going to be leading the Harvest Parade this month."
"I'd at least like to see someone do something about this bat problem we've been having".