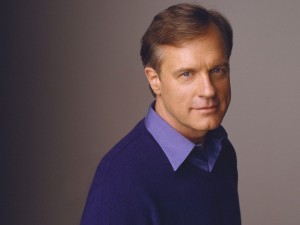 The nation decided to pack up its baseball mitts and fishing poles and take a step back from father figures today after reading that Stephen Collins, the actor who played the pastor Eric Camden on 7th Heaven, was being investigated for child molestation.
"I had been worried since the news first broke about the Catholic Church, then of course there's been the ongoing issues in the NFL, but after hearing about Stephen Collins I think maybe I'm just going to take some time away from all male role models for awhile," reported a wary nation.
Citing a growing unease with adult males, all 316 million Americans decided it would be best to look elsewhere for guidance for the time being.
"I considered just relying on my own judgement, but that was more horrifying than anything, so I think I'm probably just going to take some time off from figuring out right from wrong for a little bit," the nation jointly announced.
In the meantime, sales of The Golden Girls box sets have increased more than 150% in the last few hours.