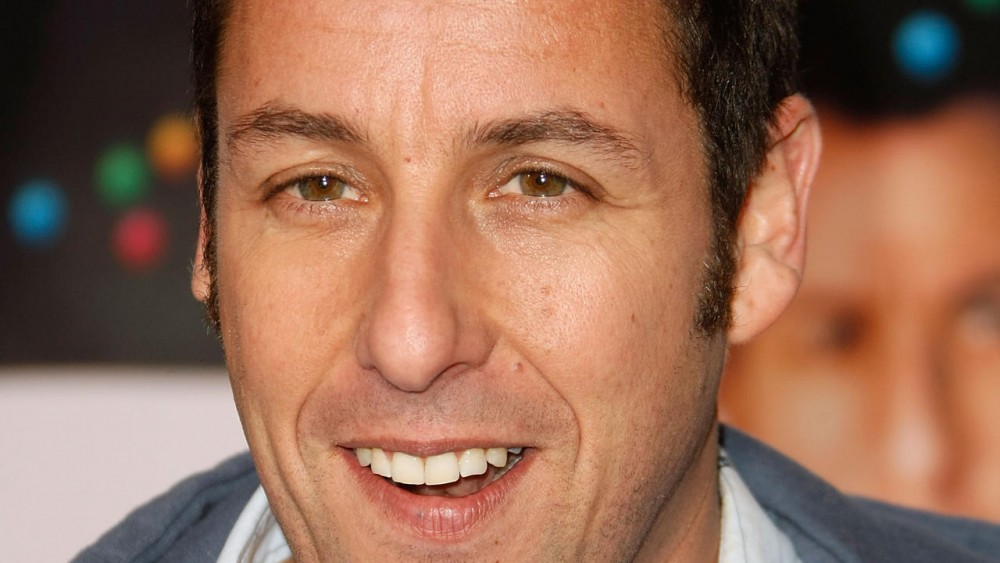 Adam Sandler recently signed a deal with Netflix that will have him make four movies for the digital streaming network. Sandler's movies have always taken on a certain look and theme, but as Sandler has settled lately into a pretty comfortable routine, it's pretty easy to tell what these four will be like.
So with that in mind, I figured I'd take a stab at predicting four possible plots for Sandler's Netflix movies:
Three's a Problem! – Eric Tanner (Adam Sandler) is a polygamist, married to Miranda Kerr, Blake Lively and Jennifer Lopez, but can he manage a happy  life with all three of these devoted women living under the same roof, ready to please him at any moment? What's a man to do?!
Bahama Bachelor Party – John (Adam Sandler) is a bona fide bachelor, and that's the way he likes it! That is, until Sofia Vergara shows up in his life and turns everything upside down, so much so that he actually wants to get…married?! David Spade stars as his best friend and party-animal best man, who takes the bachelor party to the Bahamas for a wild weekend that will no doubt be filled to the absolute brim with hi-jinx.
Here Come the Farts – Sandler plays six different characters in this hilarious romp about a family, the Farts, who take a cross-country road trip. Salma Hayek takes another turn at being Sandler's wife, as Kevin James plays Sheriff Rumpus, who ends up chasing the family across the country for a whole mess of reasons.
The Coldest June – Sandler takes on another of his more serious roles when he plays Capt. Tommy Snider, a soldier leading his troops across the beaches of Normandy and through Europe during World War II. Oddly enough for a deeply dramatic film, Sandler once again simply wears some sort of Adidas tracksuit.