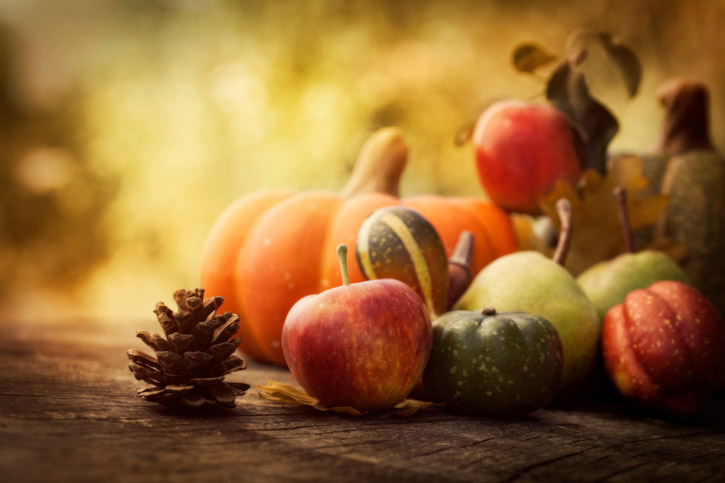 The weather's getting colder, but that doesn't mean the heat in the bedroom has to be turned down. For my first post as Robot Butt's resident Sex Expert (Sexpert), I'd like to take you through a few helpful tips to make sure that you don't go without your trick…and your treat.
Two pumpkins next to each other look like boobs
We all know that the male libido is an absolutely unstoppable, unquenchable monster that must be tamed, but sometimes it needs a little help reaching that status. If you and your partner are finding yourselves "misunderstood," just look at the two pumpkins you left on your kitchen counter. They look like breasts. Just imagine that they're breasts long enough, and things will soon be "going on."
Vagina stalks
Sometimes that special lady you're with needs a little nudge in the right direction…to your bedroom! She might not be in the mood to swallow your man-pumpkin seeds or wallow in this season's harvest all the time. So what do you do? Take those dried up corn stalks that everyone is so fond of and bend them until they resemble a vagina. When she comes home after a long day, she'll take one look and know that you absolutely mean business. For bonus points, take a few extra minutes and really shape it like your partner's vagina. Add leaves for extra pouty lips. Hollow out the middle for a much deeper cavity.
And for those of you out there not interested in vaginas, just shape the stalks into circles to create a fall harvest anus-like wreath! Jake Grifter doesn't discriminate.
Be the Pumpking
When your partner's out running errands, or away on business, don't think this lets you off the hook! You're going to have to keep your stamina up. This is where another pumpkin will come in handy. Cut a phallus-sized hole in the side of the pumpkin (for ol' Jake, that means having a really big pumpkin on hand if you know what I mean) and make that pumpkin scream to the heavens.
The best part: the pumpkin is a natural repository for semen! This can come in extra handy if you're trying to conceive and want to have a little extra on hand to top off the tank. Grifted and tipsted!
Have questions? Want to know more? Let me know in the comments!