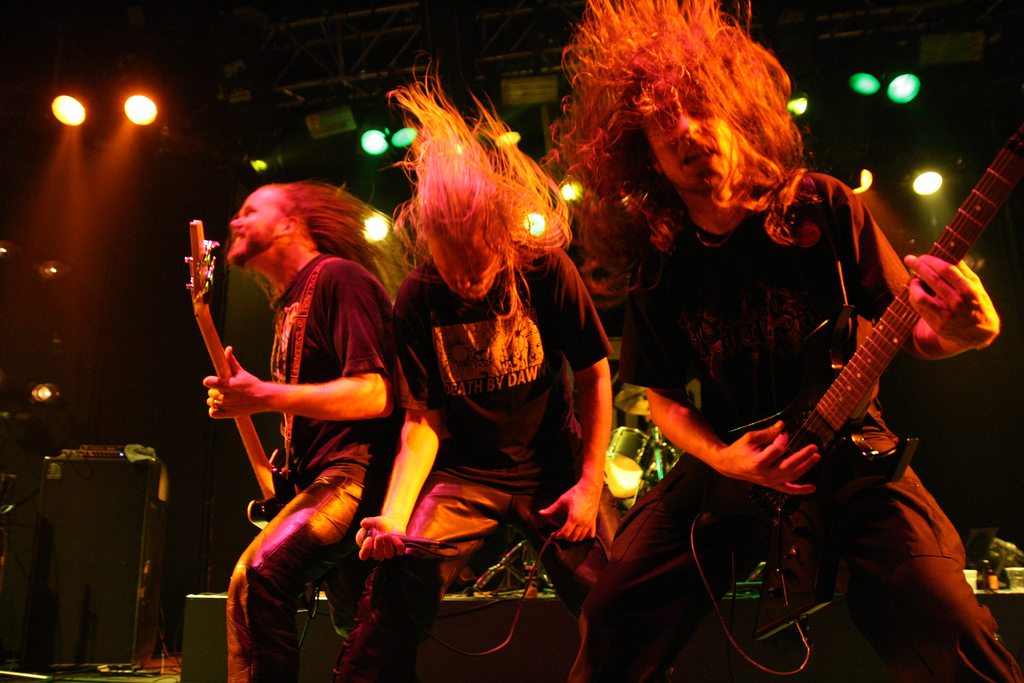 Pittsburgh, PA – Last night, local band Unrighteous Dignation played their biggest gig yet at The Brass Monkey Tavern. Ten people were in attendance, representing the closest friends and family of bandmates Tyler Flank, Steven Durgen and Jesse Iker.
"This was definitely their best show yet," Steven's roommate and childhood friend Jeff proclaimed. "I've been to all their shows the last five years and they just keep getting better. Any time now they're going to make it big."
Unrighteous Dignation's eclectic punk-techno-swing mix has earned it a devout following of friends, Jesse's girlfriend, and Tyler's parents, who still don't quite understand it all but support Tyler nevertheless. Both the band and fans are confident that positive word of mouth will help expand the band's base to cousins and good acquaintances.
"We have the talent and the drive," lead singer, guitarist, and alto-clarinet Tyler said. "We'll keep reaching new fans as long as there are bars to play at. And as long as we pay for our own drinks."
The band is also in the process of recording an album, which they feel will almost certainly put them on the map. As bassist, keyboardist, and DJ Jesse commented, "All the great acts recorded albums."
As of this printing, Unrighteous Dignation is planning on doing another show next week at The Sun Down Pub. They are hopeful they will draw just as big of a crowd or bigger.
"Oh no, I won't be there next week," Jesse's girlfriend Sarah said. "I have a girls' night planned."
Related articles