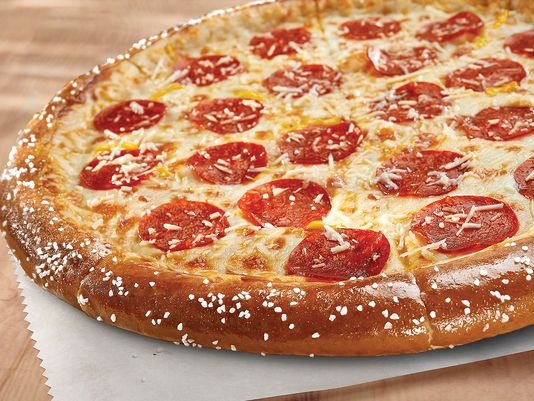 We've spent a lot of time in the world of Little Caesars for Pizza Week, and for good reason. So guess what? We're dipping back into that well once again.
The company that brought you the $5 Lunch Combo abomination is also about to roll out a pizza that will truly blow your mind and make you rethink your entire role in the universe. Brace yourself for the pretzel crust pizza.
That's right – just when you thought that they've tried everything in the pizza world, that it could be completely tapped out of ideas, the industry comes right back and hits you square in the dome with something like this. And to be honest? It actually sounds pretty good.
The pretzel pizza will be an exquisite $6 treat starting September 1, and will run for eight weeks. But if we demand it enough, if we raid and burn down our local Little Caesars in protest of the pretzel pizza leaving us, we might get it full-time!
Related articles