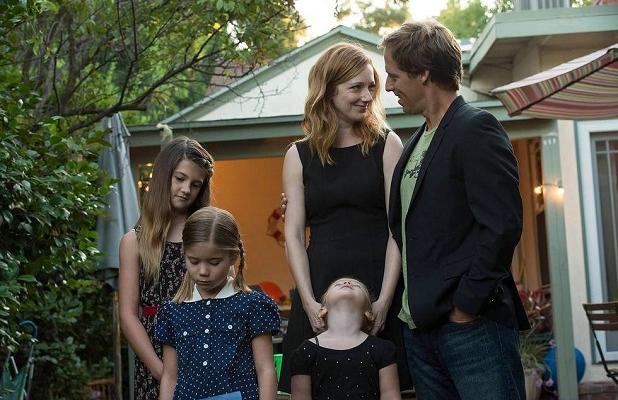 FX debuted two sitcoms last week that focus on adults traversing through the muddy, murky waters of love, told from two different, but not all that different, angles. With Married and You're the Worst, the network is doubling down on what could be the offspring of It's Always Sunny in Philadelphia, both born with just the slight beating of an actual heart.
Which is completely fine; the so-outrageously-self-absorbed-it's-acceptable-and-funny sitcom resonates quite well, especially as everyone hopelessly aims to capture the spirit of the godfather of the genre, Seinfeld.
And sure, both Married and You're the Worst are commendable entries into that genre after just one episode. The pilot to Married saw Russ Bowman (Nat Faxon) searching for a mistress at the encouragement of his friends and, bizarrely, his wife Lina, as she just doesn't want to have sex anymore because raising three kids exhausts her, and partly because it seems like she is generally grossed out by her husband and, at times, hates him.
It was disappointing to see Judy Greer be a backseat, one-dimensional wife when she has the comedic talent to be so much more than that. I imagine the show will find more uses for her in the future, but it's not a good start to simply make her a sex-withholding shrew of a character. Faxon gets to be a somewhat atypical husband in that he is allowed to venture into the realm of cheating without any consequences, but he's still little more than a bumbling oaf. Still, Faxon and Greer really are talented enough to overcome these initial flaws in their characters, and Married appears to be a show that will look much different by the end of its first season.
As for You're the Worst, it's trying so damn hard to show you how much it just doesn't give a damn. Both Gretchen (Aya Cash) and Jimmy (Chris Geere) ham up the asshole-y elements of their characters, desperately trying to make us believe that they're horrible people and that they've done such unbelievably bad things in the past, and, well, we'll just have to take their word for it.
But in some weird way, by the end of the first episode, I felt like it had actually worked on me. All of their efforts to prove their shallow natures at least made me want to tune in for another episode. And when you're a sitcom pilot, that's really all you can ask for.
Of course, it's setting course for a crash landing right into typical will-they-won't-they sitcom territory as both characters scoff so vehemently at the very idea of a relationship, but there is a notion that it can avoid those typical pitfalls that have slayed so many sitcoms before them.
There are many avenues these shows can take – if they want to survive, though, they'll choose the avenues less taken, hopefully descending into weirder, darker territory as time goes on. But let's get Judy Greer in on the fun.
Related articles