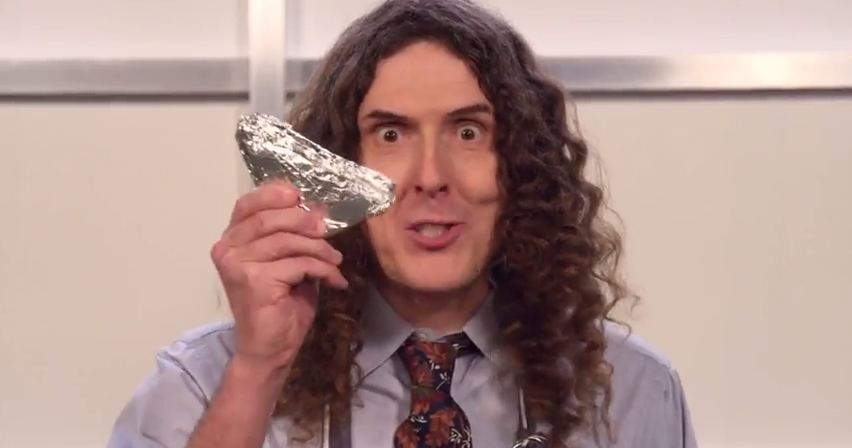 Weird Al Yankovic has always been at his best when he dives into the absurd. But he's pretty darn close to his best when he sings or raps about food, too. So with "Foil," you're getting the best of both worlds.
"Foil" is the third music video released from Mandatory Fun, and it follows the journey of Weird Al explaining his preference for aluminum foil when it comes to preserving food to proving how effective it is in fending off mind control tactics of the government.
This song has a classic Weird Al feel to it and, naturally, deserves recognition for working in alien butt-probing, which also reminds me of a song on the Mount Rushmore of Original Weird Al Songs, "Everything You Know is Wrong," which has a great alien abduction snippet of its own.
Related articles